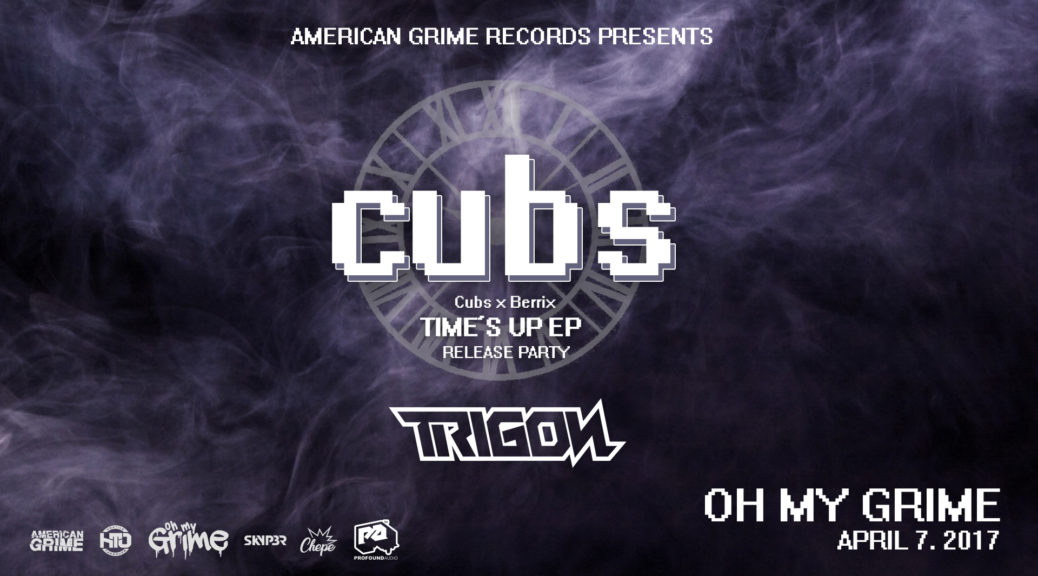 Oh My Grime Warehouse Party with CUBS!
Oh My Grime is back with the EP release party for CUBS and Berrix. Their Time's Up EP is a 2 track banger forthcoming on American Grime Records. We're also bringing in the heavyweight support from Trigon of Profound Audio! This party can't be missed!
When:
April 7, 2017
Where:
Eternal Studios
7317 NE 1st Place
Miami, FL
Who:
Cubs (LowrLevls, AmericanGrime)
Trigon (Profound Audio)
Hoova (LowrLevls)
Omnibud
Timbo Slice
Funk De La Cueva
Jumanji (American Grime, Basshead Music)
Twisty (UKG Social)
Argyle Bixby (American Grime, ATM)
Dos
$5.00 pre-sales via #Eventbrite
$10.00 at the door.
For more information, www.AmericanGrime.com