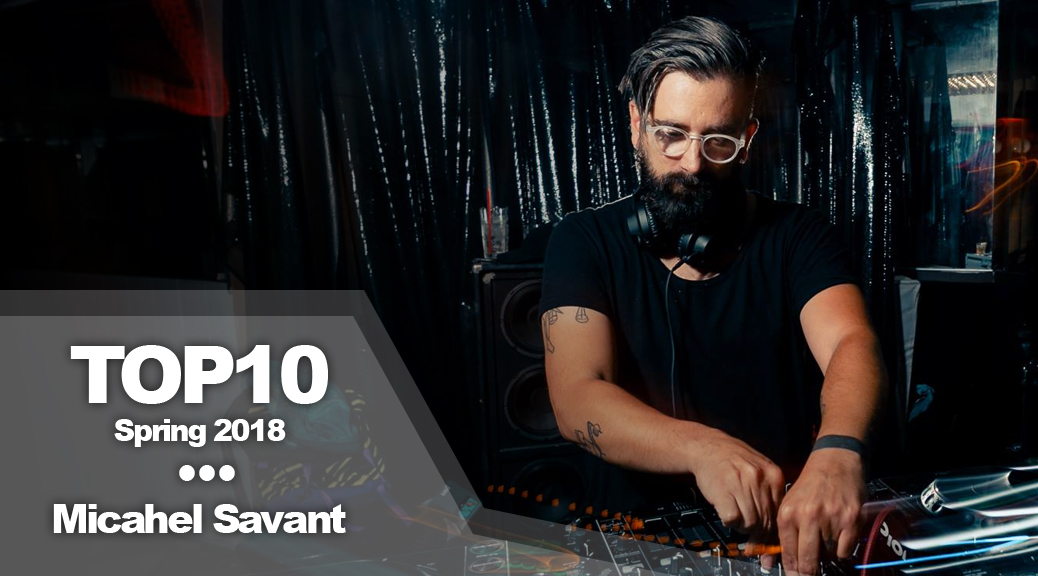 TOP 10 (Spring 2018): Michael Savant
TOP 10 (Spring 2018): Michael Savant
AG Massive! Im Michael Savant, one of the touring resident DJ's for American Grime and this is my top 10 for Spring 2018. I Included some Instrumentals as well as some vocal tracks and a couple forthcoming so check the links if you are feeling any of them and be sure to pre-order or follow the artists on Bandcamp and Soundcloud for release info. Here they are in no particular order:
1. Aerotonin – Spin (9TRANE Instrumental Remix)
https://soundcloud.com/9-trane/aerotonin-spin-9trane-instrumental-remix
This DJ/Producer out of Norwich, UK has been flexing on some serious business lately. You might have heard Appletize out on 1Forty via the Marcus Nasty show on Rinse FM or his collab with KXVU, if not head to his soundcloud and check them both out! This one came from the man himself, not sure on a release but I am sure that there isnt a grime mc out there that wont want to spit bars over this beast.
2. Dubzta Ft. Nico Lindsay – Life Aint That Fair
https://soundcloud.com/projectalloutrecords/dubzta-ft-nico-lindsay-life
Out this month on Project Allout this AG favorite, Dubzta, is dropping 11 Instrumentals and 5 original vocal tracks on one full length featuring artists like Devilman, Mayhem, Syer B, Nico Lindsay, Vader, Deadly and Villain. This one mean mugs though, late night cruising, real ass lyrical styling, definitely a standout on the album.
3. Maxsta x Inch – Guns and Roses
Track – https://soundcloud.com/themusichubuk/maxsta-x-inch-guns-and-roses
Video: https://www.youtube.com/watch?v=_f1mUpPm3Y8
You may know Maxsta from "East London is Back" off of his mixtape, the Maxtape. This dude doesnt hold back, reps hard and isnt afraid of sticking his neck out with his lyrics.
4. Jakebob – Defiant Majin But Better
https://soundcloud.com/grimedisciple-ii/6-jakebob-defiant-majin-but
MC, DJ, and Producer Jakebob made this, amongst 6 other dubs for Beat Boss 7 and earned himself a place in the finals. This one really stood out for me and will definitely have a place in our sets this summer. This and the other 5 are up on the Grime Disciple soundcloud as free downloads courtesy of the man himself.
5. Blvck Covvboys – Orange Sky
https://soundcloud.com/lowtiderecordings/blvck-covvboys-orange-sky-ltrfree003-free-download
Out on Low Tide Recordings, out of New England, I admittedly dont know shit about these dudes, or the label. The track has yet to break 100 plays on soundcloud, which is absurd because it bangs, and I hadnt heard of the label until just recently and they are based a mere state away from me. I guess we will leave this as a track and label I hope to learn more about and work with in the future.
6. Fumin – I Want In
https://www.youtube.com/watch?v=O5j14bNEto0
Out last month and produced by Teddy Music, Fumin shells on this one. His flow is raw and the beat is fucking wicked. Feel free to pull this one back all damn summer.
7. Riko Dan – Hard Food
https://www.youtube.com/watch?v=CCj0LmCgK9I
This beat goes hard, no surprise being that it was produced by Joker, Riko Dan goes in, no surprise because its fucking Riko Dan. The whole EP is absurd, but this is the one I have had in rotation the past couple of weeks. Dont sleep on the rest of it though, Mumdance makes an appearance as well as Pinch, Ziro and Walton on the buttons making this one of my top releases for spring.
8. GHSTLY XXVII – Kill Confirmed
https://www.youtube.com/watch?v=0UTjDkChuqE
Pronounced Ghostly 27 this is his first release Flowdans label, Spentshell and part of a full length entitled Guerrilla Tactics. This was the standout track for me but definitely not the only shutdown on the album. 'Start It' featuring Riko and PK go off too, don't sleep on this one.
9. Coco – Gimme The Mic
https://soundcloud.com/thecocouk/gimme-the-mic
Out last month on Steeze, Coco lets you know exactly what kind of mc he is on this one, "a full time not a sometimes mc". I dont know a single MC that isnt about this mans flow, and this one doesn't disappoint. Reminiscent of some old BBK shit the bubbling bassline and almost two step inducing drums move you around, no question.
10. Rapture 4D – Black Circles
https://soundcloud.com/grimedisciple-ii/rapture-4d-black-circles
Up now as a free download on Grime Disciple II this track goes the fuck in. This is a screw-face banger and if you dont give it a reload you have no business in the dance, period. I said no particular order but really, I saved this one for last because its just that good.