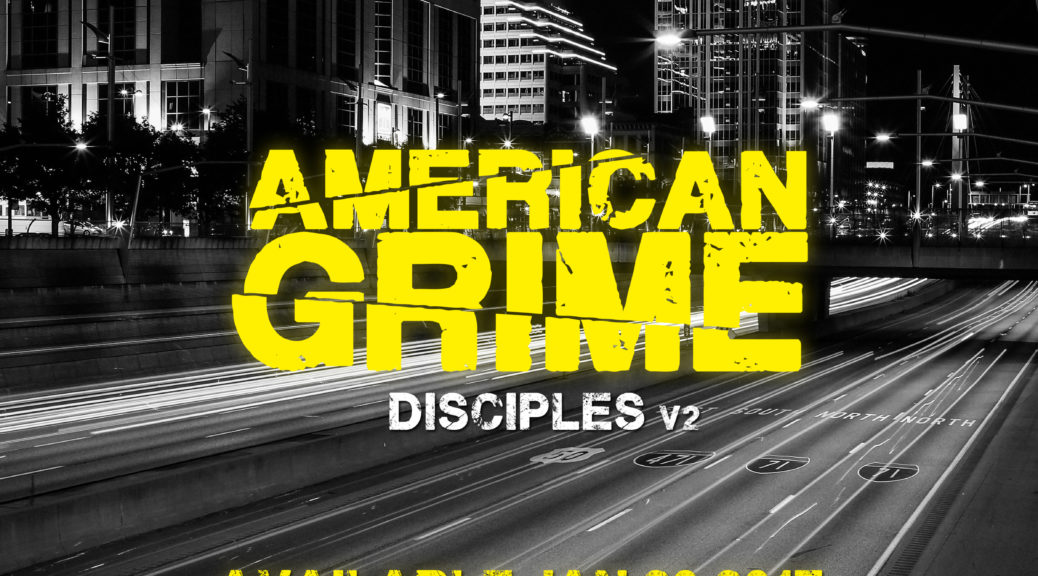 Disciples v2 Out Now in Major Outlets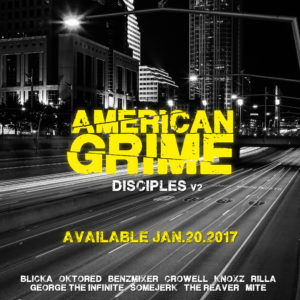 AmericanGrime Records has been vital in the homegrown grime scene that is expanding rapidly. The label was started with the idea that a single movement could change musical history in an industry rigidly against underdog genres. Representing grime that originates outside of the UK market, though an uphill battle, has yielded stateside talent from DJs, to producers, to MCs. Varying from deep minimalist or dark garage vibes, to hype up grime anthems, American grime artists are exploring every inch of sound and rhythm.
The second installment of the Disciples project is an instrumental compilation that brings together the many influences that make up American Grime. Every artist was selected for their passion for music, incredible work ethic and unique sound. It is with that skillset, that these producers forge a path into progressive music. We invite you to an introduction of that single movement, inspired by the sounds of the UK underground. The release date is January 20, 2017.
The album is available here:
American Grime: Disciples v2
Tracklisting:
"The Path"
Blicka – Atlanta, GA, USA
"Crab Riddim"
Oktored – Detroit, MI, USA
"Ha Yeong (qp)"
Benzmixer – Orlando, FL, USA
"Smoked Up"
Crowell – Charlotte, NC, USA
"DemGwaanKnow"
Knoxz – Palm Beach, FL, USA
"Grime Science"
Rilla – Orlando, FL, USA
"Grime Dub"
George the Infinite – Athens, GA, USA
"Grimerica"
Somejerk – Miami, FL, USA
"Titan Attack"
The Reaver – Palm Beach, FL, USA
"Ice Rink"
MITE – Atlanta, GA, USA