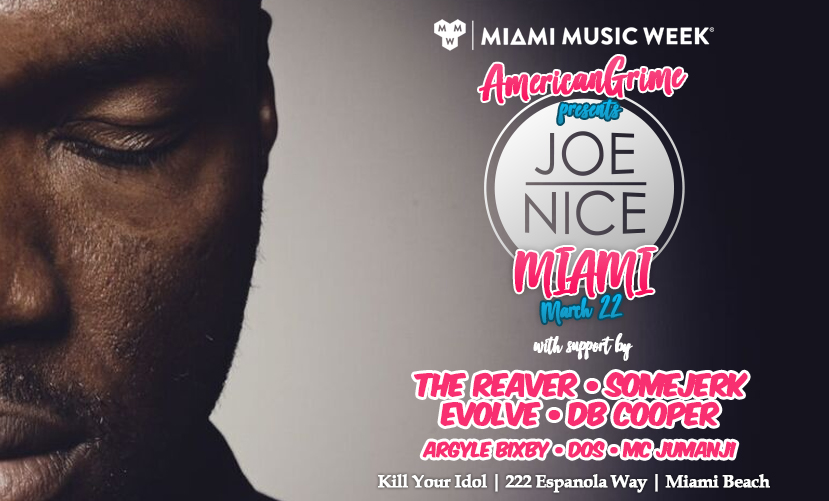 Joe Nice in Miami TONIGHT!!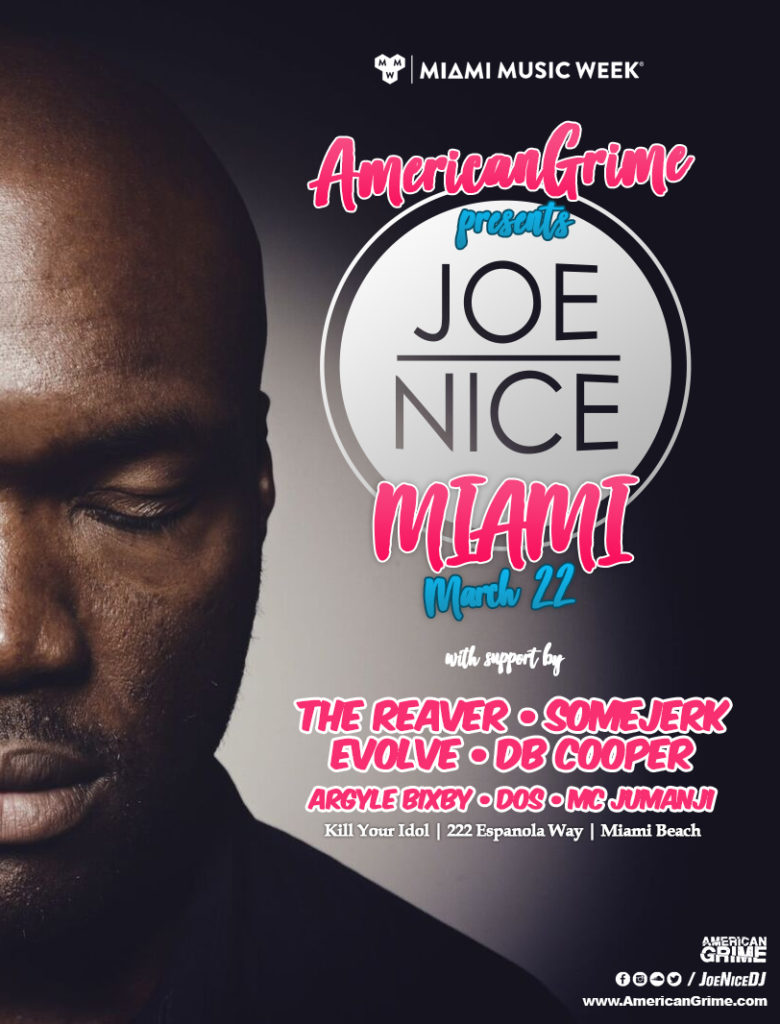 This is the1 year anniversary of our monthly bass party PROPER. It has become the premiere mixed genre party of Miami, blending the sounds of Dubstep, Grime, Dnb, Deep house and more.
And now we bring you JOE NICE! The Ambassador of American Dubstep doing an ALL VINYL set for the MMW masses!!
This is Proper XII!!
March 22,2018
Kill Your Idol
222 Espanola Way
South Beach Miami
Featuring:
Joe Nice (ALL VINYL set)
The Ambassador of American Dubstep
With DJs:
Evolve
The Reaver
Somejerk
DB Cooper
with MCs:
Jumanji
Argyle Bixby
Dos
No Cover all night, 21+ to enter
www.AmericanGrime.com