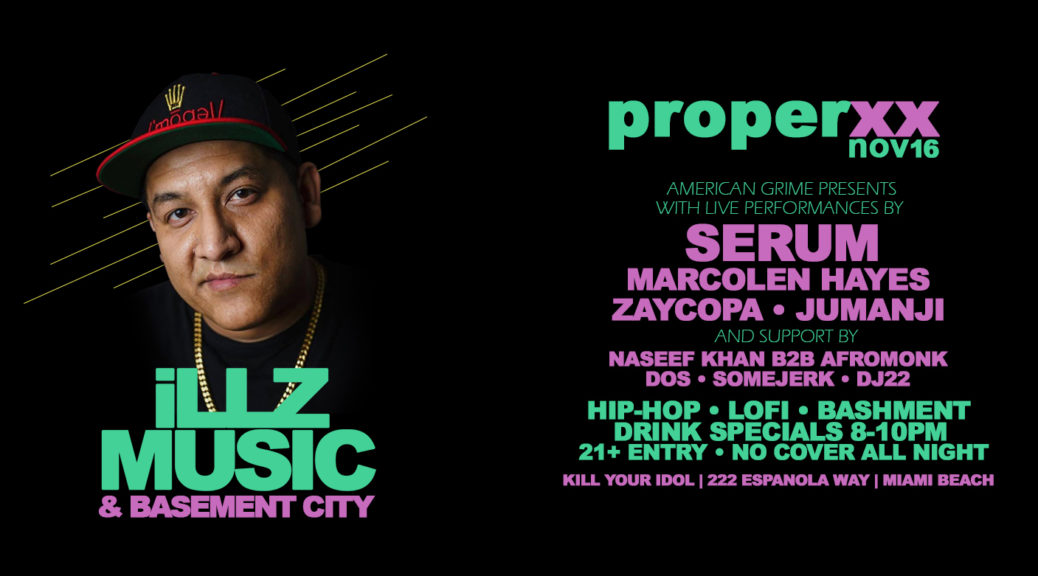 Proper XX with MADD ILLZ & SERUM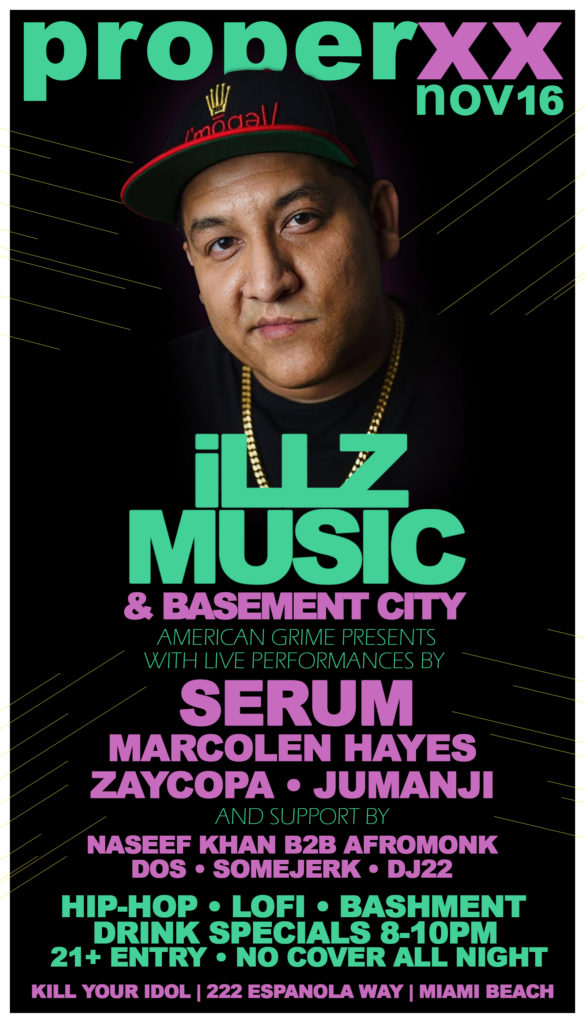 When the flyer starts with "American Grime Presents" just know that you're about to enter more than a show… but instead an experience. We throw the only monthly bass party you should care about, PROPER, which has grown into the premiere mixed genre party of Miami, blending the sounds of Dubstep, Reggae, Bashment, HipHop, Grime, Dnb, Deep house and more.
On November 16, 2018, we bring you the sounds of MADD ILLZ, supported by Basement City. From going viral on Youtube in 2008 to representing the United States as a Hip Hop ambassador at the United Nations, ILLZ has managed to bring the culture of Hip Hop to millions. As a decorated freestyle rap battle champion, MADD ILLZ travels through the United States to entertain and speak on the "Science of Freestyle Rap" and,"Social Media Marketing for Artists". Whether it's his uncanny ability to Freestyle or the patterns of his double-time signature Punchline flow, Illzmusic is hip hop. Backed up by Miami legend SERUM, this night is going to be more than wild!
Madd Illz & Basement City with live performances by Serum, Marcolen Hayes, Zaycopa, MC Jumanji, Naseef Khan b2b AfroMonk, Somejerk, DJ22 and Dos.
It's 21+ to enter, there's no cover ALL NIGHT, and we have 2-for-1 drinks from 8p-10p at the World Famous Kill Your Idol, located at 222 Espanola Way, Miami Beach, FL.