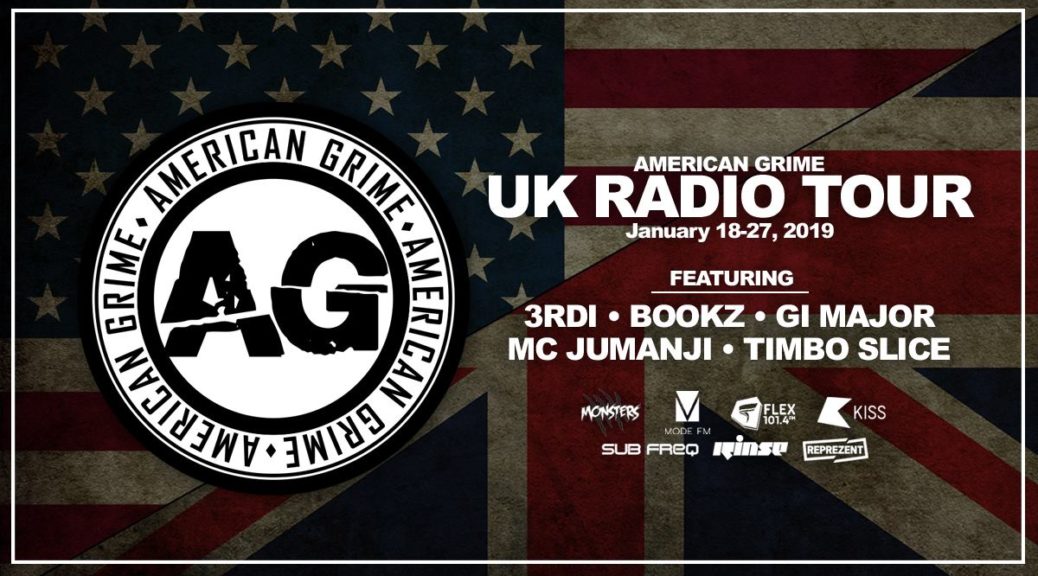 The American Grime UK RADIO Tour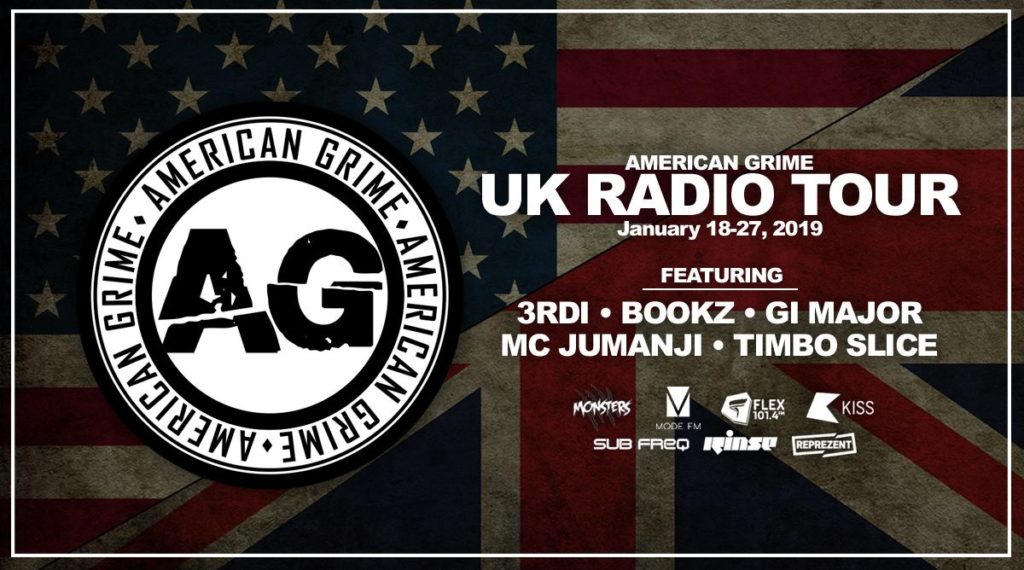 American Grime is headed to the UK on an epic RADIO TOUR across some of England's most respected airwaves. With stops at Mode.fm with Tiatsim, Kiss.fm with RudeKid, Rinse.fm with Marcus Nasty and Livestreams with SubFreq's DJ Chefal and Monsters Dubstep's DJ Shiverz, this trip is going to be game changing for Americans pushing grime.
With flights across the pond soon approaching, we wanted to introduce you to the team representing the USA in grime.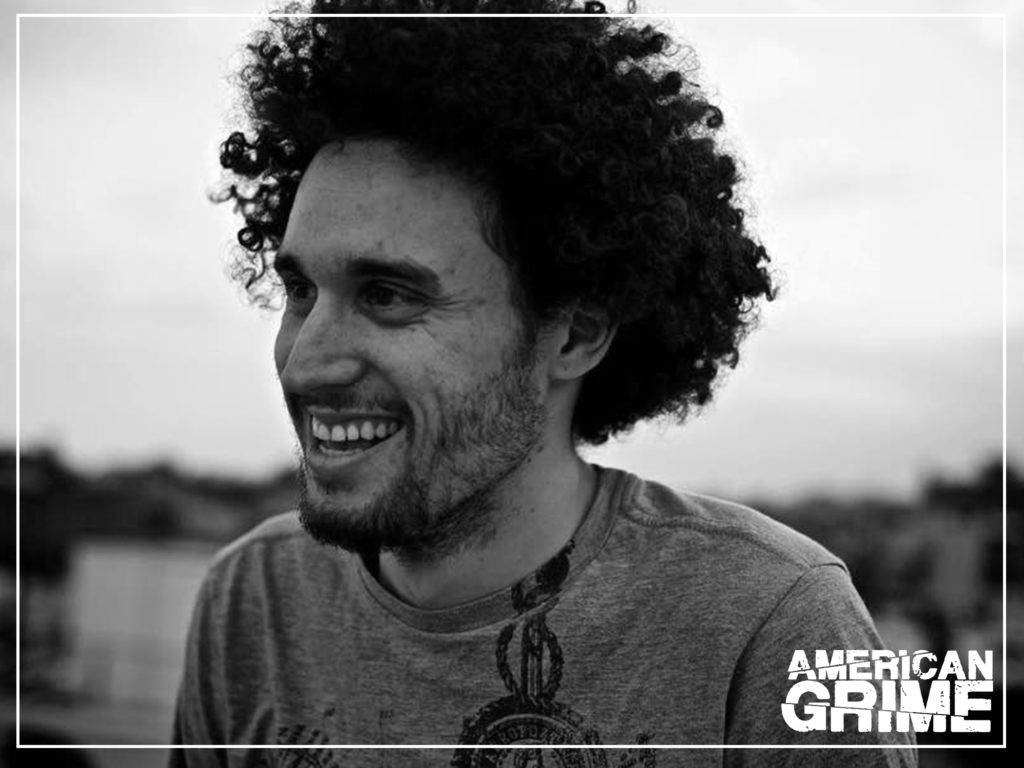 Hailing from Queens American Grime producer, engineer and DJ, 3RDi aka Chris Homenick is an absolute powerhouse in every sense of the word. At 18 he was first introduced to the world of dance music while working at a studio owned by Neil McLellan (of Prodigy fame). Chris then submerged himself into the world of hip hop via a job at a studio owned by producer Tu Fyffe doing sound for 50 Cent, Jadakiss, Mya, Lloyd Banks, Busta Rhymes & Snoop Dogg.
After many years of Producing and DJ'ing he co-founded the group/night Earthtone with Gi Major, Aions, Oskuro and childhood friend Dutchguts (Aka Bobby Moses) specializing in Grime & Dubstep. He has since shared the stage with the likes of DJ Madd, Logan Sama, Joe Nice, Oblig, Quest, Dave Q, The Dubstuy Sound System, Anna Morgan & Kellen303. Along with the vast number of unreleased Originals, Remixes & Bootlegs he features in nearly every set he's showcased 3RDi is currently putting the finishing touches on his first release on American Grime called "Gotham Eski" Featuring Dutchguts with remixes by Bookz & Swimwear.
**********************************************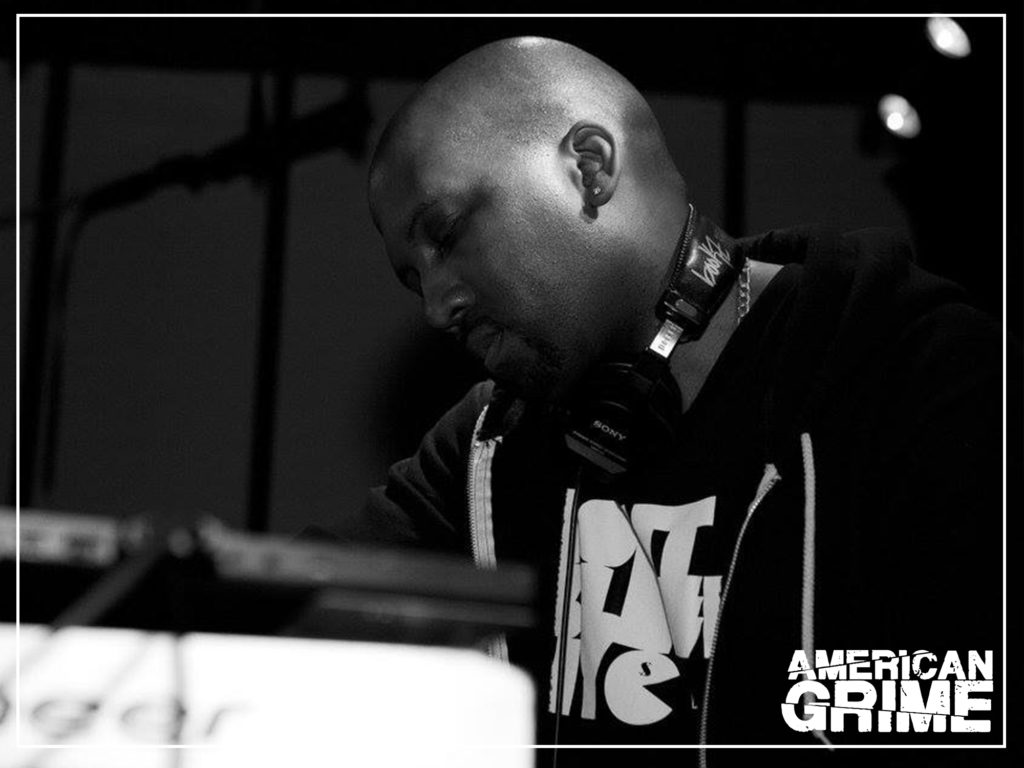 Bookz – New York, NY
Bookz is an NYC-based Grime and Dubstep producer. Originally from Virginia, Bookz started his music career playing bass in Richmond's punk rock scene. While living in Washington DC he became interested in electronic music production after hearing the pioneering sounds of Drum n Bass.
Shortly after relocating to NYC, friends introduced him to the emerging sounds of Grime and Dubstep. Its raw sound, energy and tempo drew him in and further sparked his interest in production. For him, Grime captured the raw energy of hip hop as well as the DIY attitude of punk. In 2005 he met UK producer Nato and would later cofound Grime and Dubstep label First City Records.
Bookz tunes have had support from Newham Generals' DJ Tubby and BBC Radio 1′s Tim Westwood among others. In addition to First City Records, Bookz has released music on US based Grime labels ManVSMachine and American Grime Recordings.
Bookz currently splits the majority of his time producing and DJing as well as contributing to the DontsleepNYC blog.
**********************************************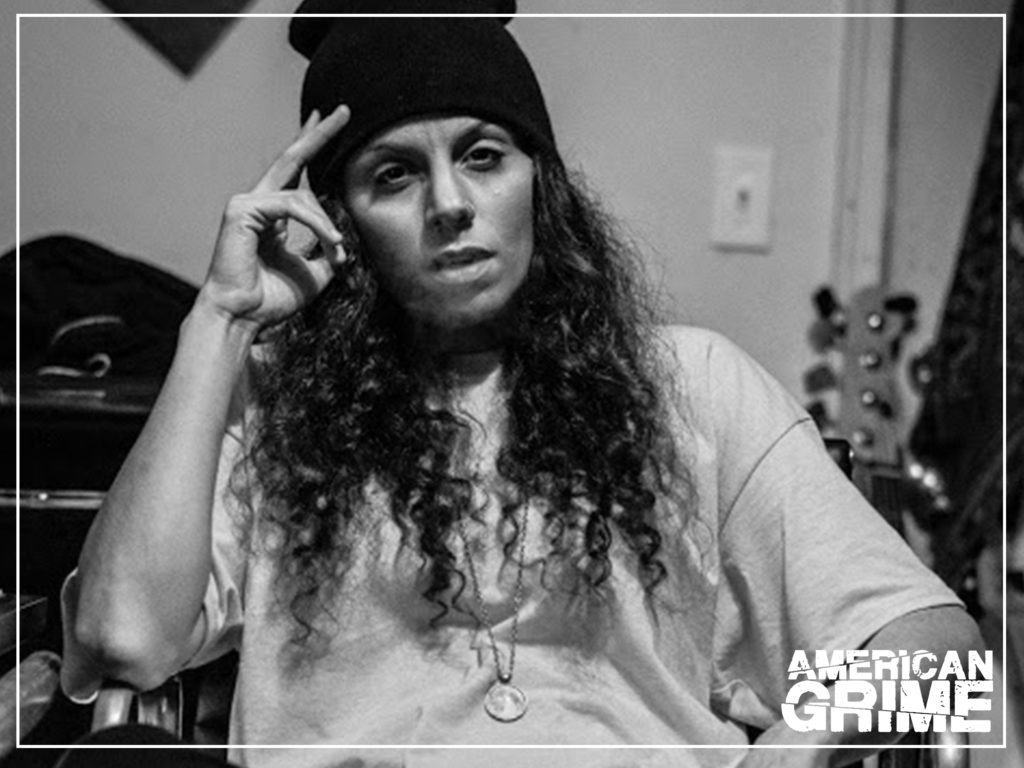 Gi Major – New York, NY
As a self-proclaimed, cross-genre, alternative hip-hop artist with a UK grime influence, Gi Major is not one to be confined by genre labels. Growing up, Gi's parents introduced her to a diverse collection of R&B and Soul music that ignited her passion. However, as she grew older it became apparent that Gi was drawn to any and every genre of music as long as it contained one vital element; authenticity. As her musical taste has become more eclectic over the years, Gi has developed a distinct style that incorporates her past, present, and future. Currently stationed in Brooklyn, Gi is Co-Founder and MC for NYC-based music collective, EARTHTONE.
Specializing in grime, trap, bass music, uk garage, and break-beat, EARTHTONE is known to play as a unit. Aions and Oskuro go b2b using both digital and vinyl formats, while Gi controls the microphone with her versatile flow. In short, EARTHTONE has two DJ's and one MC that perform as a live hip-hop act over UK influenced bass music. The collective seeks to bridge the gap between the roots of the US hip-hop movement and authenticity found in the UK bass and grime scene. Their well-curated event series, dynamic live act, and distinct sound, has enabled them to play in a variety of circuits, carving their own path in music.
**********************************************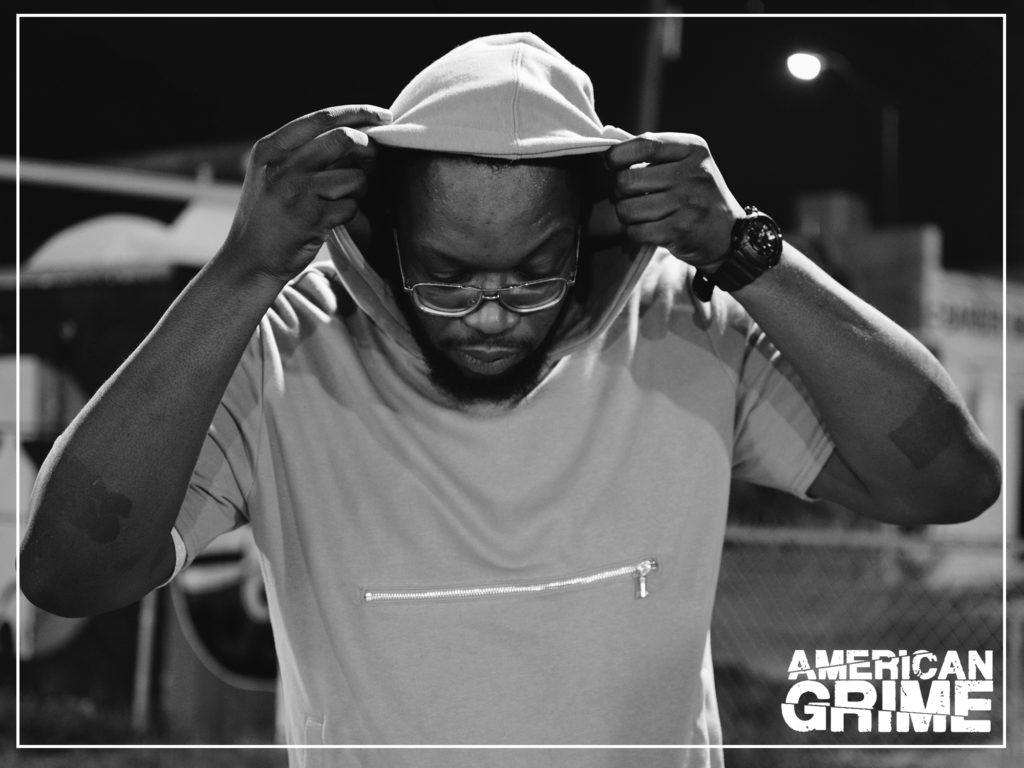 MC Jumanji – Miami, FL
MC Jumanji has pushed his way to the front of the pack in bringing grime to America. Co-owner of the American Grime Records Label and Co-founder of the event 'Proper' in South Beach, Jumanji continues to do his part in uniting the stateside grime scene.
Jumanji's resume is impressive, spanning 10 years of bass music performances and recordings. He has hosted music festivals (Moonshine Music Festival, Fractal Beach), performed at Ultra Music Festival, performed at Marley Fest and has made appearances from A3C in Atlanta, to SXSW in Austin, and Fabric in London.
He has been live and had his music played on UK radio stations like KissFM, Rinse.fm, Sub.fm and Mode.fm to name a few. His collaborative songs with Foreign Beggars, Benzmixer, Shiverz, 12th Planet, Cotti and more, have laid the path to success for the Miami MC.
With growing support from the likes of UK legends such as recording artists Foreign Beggars, grime videographer RiskyRoadz, Grime Report owner Lordie, and American powerhouse Sub.mission, Jumanji has accelerated his push of the genre, organizing his label's several instrumental EPs comprised of Canadian and American producers with the help of American Grime Records co-owner, Sergio Mendes.
Now, fresh off of collab projects with Dayzero, SpaceJail, Grim Sickers, Shogun and Ransom of Scotland and Abstrakt Sonance, Jumanji takes aim at 2019 with a ferocious intensity that's only matched by his accomplishments.
**********************************************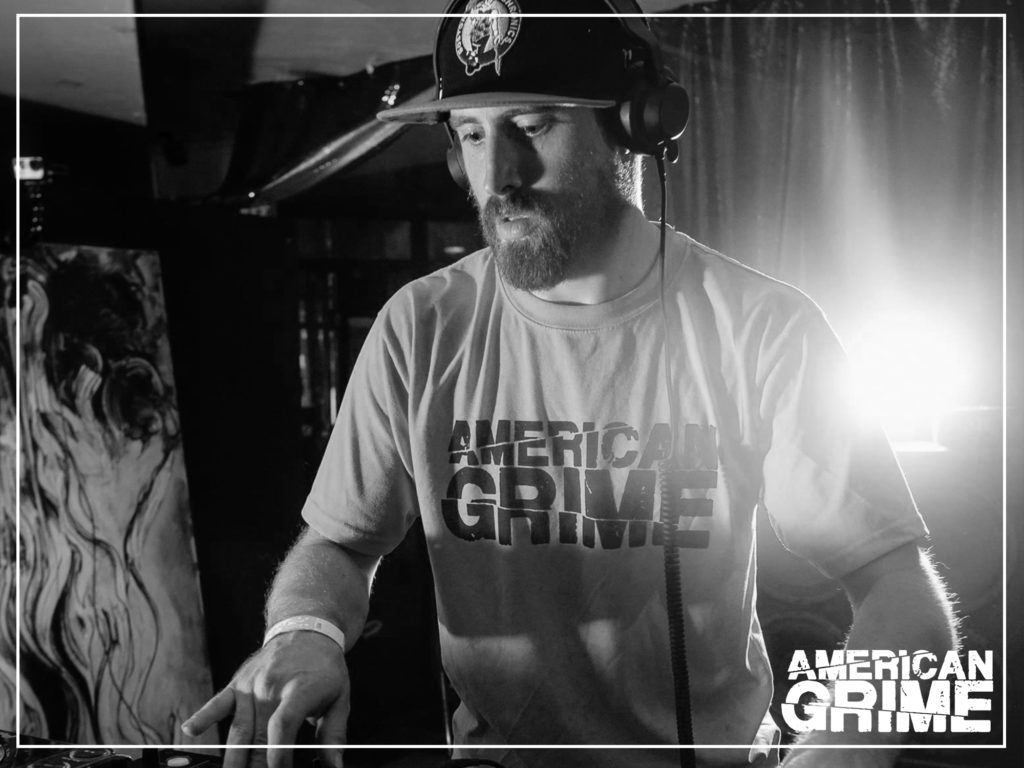 Anyone who doubts the value of hard work and dedication needs to take a look at one of our touring DJ's, Timbo Slice, the poster-boy for putting in work and getting shit done. He may not have the same amount of time under his belt that most DJ's do at the level he is at, or the resume, but what he has accomplished in his time behind the decks is nothing short of impressive.
One of the founding members of New England collaborative, Dark City Bass, Timbo Slice brings a raw energy to the show that is hard to put into words. He mixes with precision and selects both classics, dubplates, and current heaters like its second nature, because it is, and he knows his history. Timbo Slice, aka Timmy, has shared a stage and gone back to back with trailblazers like N Type, Compa, Foreign Beggars and Faze Miyake, and put a beating on the Viceland bus at SXSW with the crew this past year. Expect big things from the one and only Timbo Slice, he truly is a man on a mission.