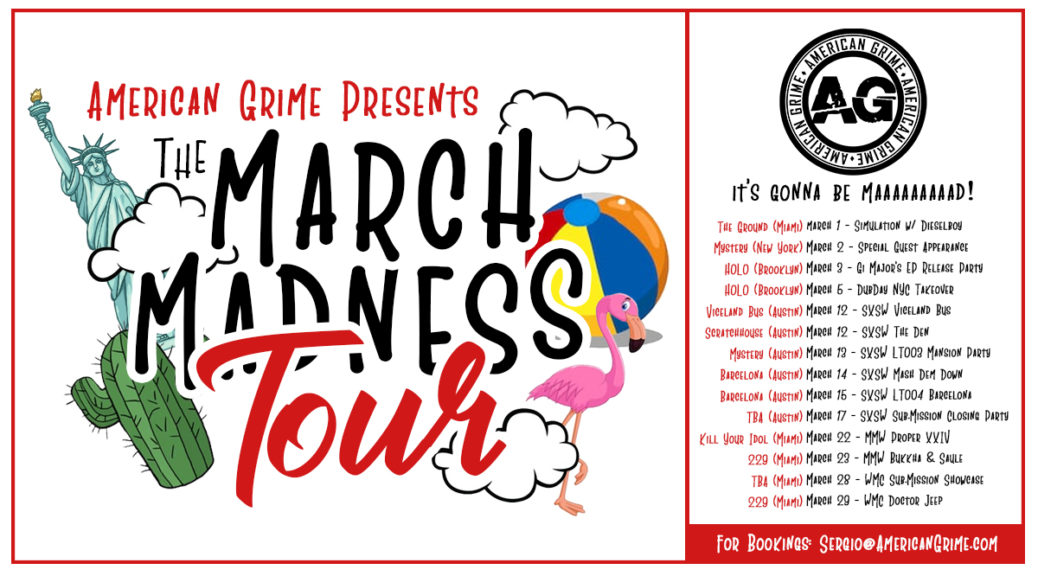 American Grime's March Madness Tour
Its with love and great pride that we present American Grime's #MarchMadnessTour with stops in NYC, Austin and Miami!!
Featuring a slew of the AG family at different stops including 3rDi, MC Jumanji, Timbo Slice, Michael Savant, Bookz, Trigon, Dos, Argyle Bixby, Gi Major and more! SXSW, WMC and MMW arent ready for this one… IT'S GONNA BE MAAAAAAAD!!!