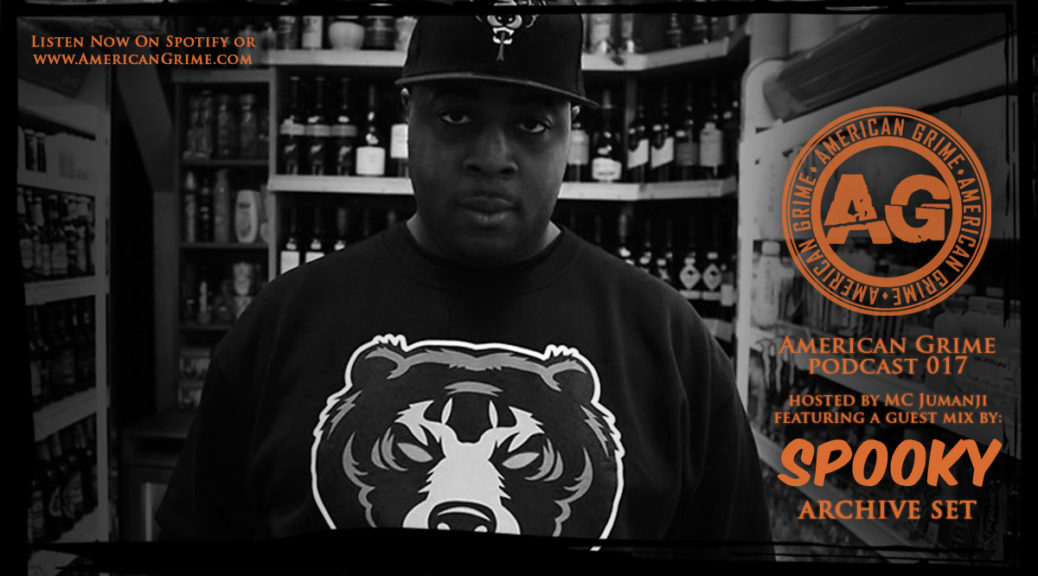 The American Grime Podcast 018
Last week we dipped into some new tracks like the Slime freestyle by Big Zuu and Capo Lee, Listen by Ghetts and Wiley flow by Stormzy, plus we jumped into some grime classics in our section called throwbacks. Then we were treated to a guest mix by Tripta who absolutely smashed it.
This week we are gonna shake it up a bit.. we have new bits from Ears, Prez T and Talifah, plus some throwbacks locked and ready. But this week we are also dipping into the archives for an exclusive throwback guest mix by London's very own DJ Spooky. This one is from in Washington DC at a party called Amalgamation hosted by MC Twisty and yours truly, MC Jumanji.


This is #AmericanGrime