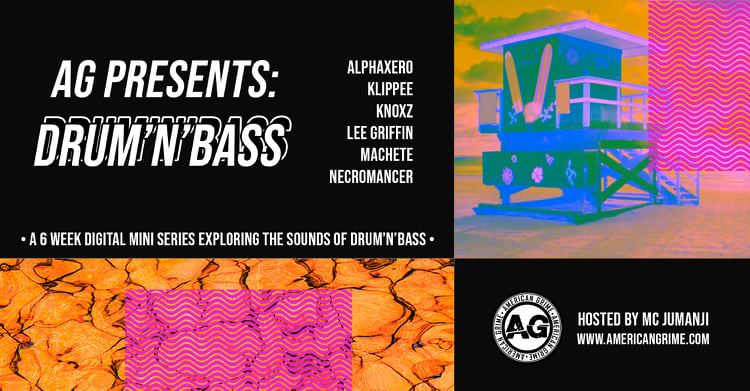 AG Presents: Drum and Bass – Klippee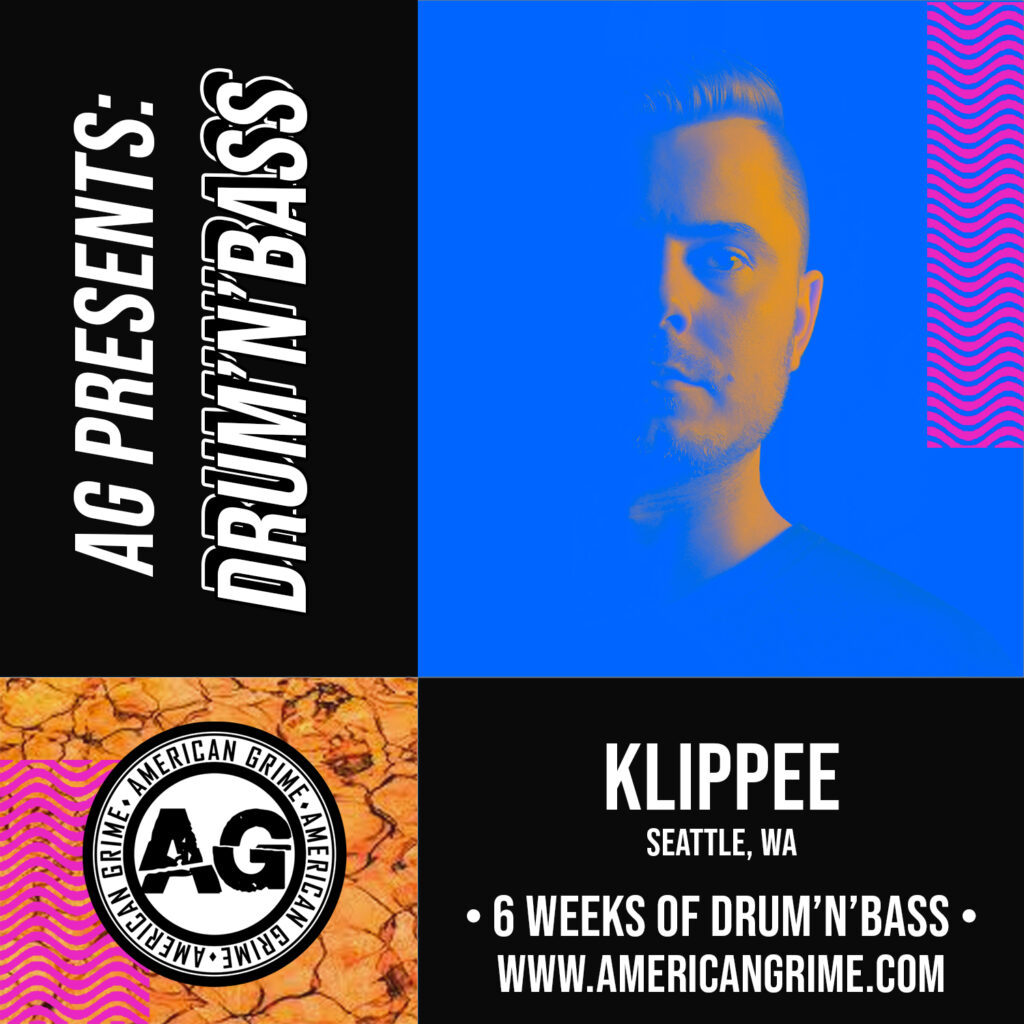 Drum N Bass Takes New Form with Rising Talent Across North America

By Frank Wiedmann
American Grime (AG) Presents: Drum N Bass has taken us on a ride through the DnB space, providing listeners with a variety of unique sounds and artists. This week's episode, featuring Klippee, shows what the U.S. scene is all about.
"The U.S. has a ton of awesome artists and DJs, and it's great that the American Grime guys want to highlight some of them," Klippee states. "I hope the series brings more awareness to DnB in the states."
Each of the artists in AG's DnB series have mentioned how much DnB means to them and how the genre has shaped their personal growth.
"I've loved DnB for as long as I can remember. In fact, my buddy Ken (from Combine) just got me Quadrant 6 by Dom & Roland on vinyl," says Klippee. "That track was released in '97 and is one of the tunes that made me want to produce DnB."
Although DnB has been lurking in the background of U.S. club spaces since the late '90s and early '00s, the genre didn't gain much traction until early- to- mid-2021. Now that DnB is increasing in popularity among the electronic scene, we are seeing a ton of fresh talent and new subgenres begin to unfold. Artists are also beginning to draw influence from other genres previously left unexplored.
For example, dubstep is derived partially from DnB, but nowadays the two distinct genres are starting to fuse and coincide.
"Lately I've drawn much influence from all the awesome 140bpm stuff being produced, specifically Ternion Sound and Skeptical," says Klippee.
Now that these genres are intertwining, electronic fans are gaining a better understanding of how similar yet different they are. DnB also empowers listeners to examine the recent electronic past and appreciate the brilliance that has been in front of us the whole time.
"DnB is incredibly versatile," says Klippee. "DnB goes so deep in terms of history. I highly recommend that folks who are getting into DnB for the first time go back through label catalogs. There are so many gems from 10 and even 20 years ago that still go off."
A lot of the tracks we hear today are descendants of the revolutionary groundwork laid by DnB's pioneers just a few decades back. Up-and-coming artists are starting to make their own way by experimenting and bringing a fresh look to the genre.
"Just look at Seattle. We have some awesome DnB talent, and it all sounds different. Quadrant & Iris, Kumarion, Homemade Weapons, Rebel Scum, Root for the Villain, Yukon Sucker Punch… I could go on." Klippee says. "There is so much you can do at 174, 87, 160, and every bpm in-between."
For this week's AG mix, Klippee is cooking up a unique half-hour adventure for the masses. This mix will take fans on a journey, immersing them in yet another deep dive into the vast world of DnB.
"I wanted to play a set that I would play live," says Klippee. "It's stompy, techy, rolling, and full of weird sounds."
Klippee reflects fondly on a memory close to his heart and that keeps him devoted to the genre.
"I would say landing in London and going to the 1985 night at Village Underground with my friends was something else. I got to see some of my favorite artists for the first time in an incredible setting, and Skeptical dropped one of my tunes. I legit could not process it for a moment. I flew halfway across the world to a place where the big boys play, and I heard my own track played on the soundsystem," Klippee says. "It changed my life. That whole trip was like a DnB pilgrimage for me."
*****************************************************
Stay tuned for the sixth and final guest-mix in American Grime's DnB podcast scheduled for release Friday, November 19 feat. Necromancer.
Each Friday, be sure to travel on over to the Background Noise newsroom for coverage, commentary and more. Throughout this six-week journey, our editorial team will cover each episode, uncovering the complex history and endearing optimism of DnB right along with you.