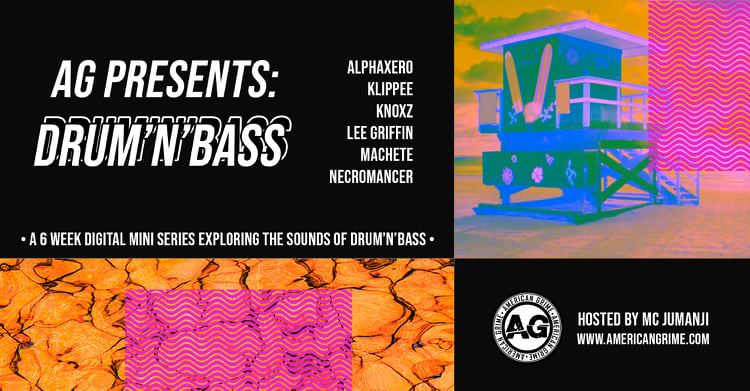 AG Presents: Drum and Bass – Alphaxero
AG Presents: Drum and Bass – Alphaxero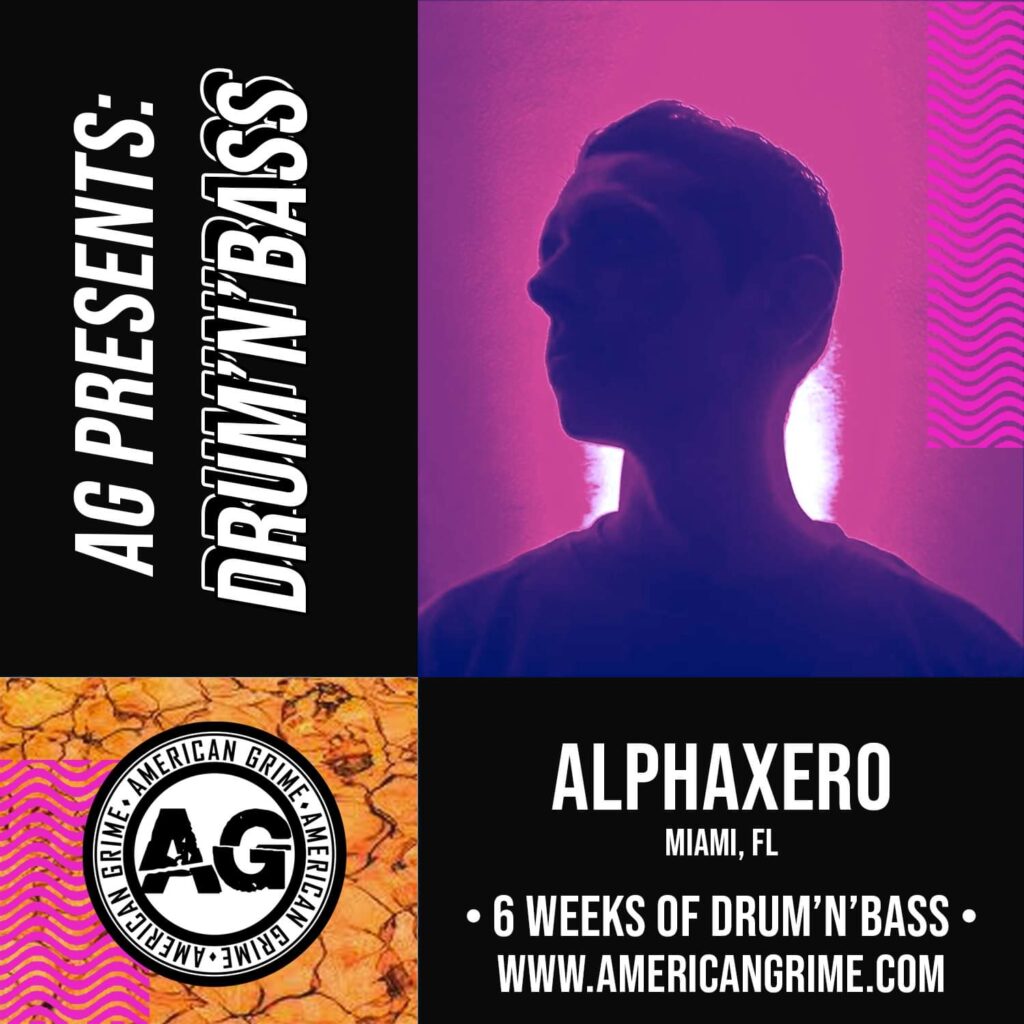 American Grime Passes The Mic to Dedicated DnB Producer AlphaXero in Latest Podcast Episode

By Jimmy O'Hara
Next time you're at a camping music festival, remember that Drum N Bass (DnB) has some roots in modern outdoor-event culture. In the late '80s and early '90s U.K. electronic scene, music campouts gained popularity, creating spaces for artists and listeners alike to engage in more radical forms of stylistic experimentation and self-expression. Such spaces partially gave rise to DnB's parental lineage: breakbeat hardcore, darkcore, and hardcore jungle. However, by early 1992, producers were transitioning from syncopated beats and heavier sampling to tracks infused with reggae-like basslines and breakbeat sounds.

The takeaway: beyond the human talents behind electronic music, physical spaces — and especially the outdoors — largely shape the ever-changing nature of music we know and love. DnB is one such genre. Between the recognizable elements of jungle from which it arose and its speedy creative turnover that spans 30+ years, DnB offers a turbulent world of extroverted magic that is highly worth your time and exploration.

"The sounds of DnB are changing every moment, so it's important that we keep an open mind when listening," says James Dean aka AlphaXero, this week's featured guest on American Grime (AG) presents: DnB. "DnB has been my love since I first heard it, and that love has never changed. This genre is always so upfront and novel, yet somehow never strays from its roots."

Having produced and mixed DnB for more than a decade, AlphaXero is no stranger to the genre's most common elements — sampling, synthesization, rhythmic composition, sub-bass musical patterns, atmospheric padding, vocal instrumentation, and tempos clocking in around 160-180bpm. AlphaXero assembles his influences from noteworthy legends within DnB circles.

"I've always been drawn to Andy C's classic blends and switches," says AlphaXero, based in Fort Lauderdale, Florida. "I also love DJ Marky, given his amazing track selection and skill sets."

Starring in week two of the AG presents: DnB podcast series, AlphaXero hopes for listeners to appreciate the multifaceted nature of DnB. He's leveraging his carefully curated mix to highlight the sheer variety of subgenres and sound designs that have long distinguished the DnB space.

"I've always been close to the AG crew, so for them to invite me to assemble a mix for their series was a pleasure. When crafting this guest-mix, I wanted to showcase all the different sounds I love most in the DnB realm," says AlphaXero. "I structured the mix to start off very light, and the intensity builds throughout."

Like so many sound lovers around the world, AlphaXero holds DnB close to his heart. He reflects on personal experiences with DnB that have expanded his sense of community and left him with memories to last a lifetime. And in line with the musical power of outdoor spaces, AlphaXero's most cherished DnB moment is connected to a unique location in our physical world.

"My favorite memory with DnB would probably be when I saw SHY FX in Croatia at a 2,000-year-old Roman coliseum," reflects AlphaXero. "I was surrounded by beautiful, like-minded souls."

***

Stay tuned for the third guest-mix in American Grime's podcast scheduled for release Friday, October 29 feat. Knoxz.

Each Friday, be sure to travel on over to the Background Noise newsroom for coverage, commentary and more. Throughout this six-week journey, our editorial team will cover each episode, uncovering the complex history and endearing optimism of DnB right along with you.