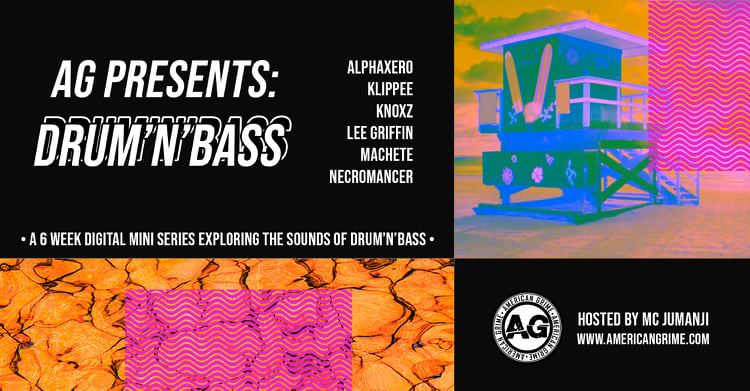 AG Presents: Drum and Bass – Knoxz
AG Presents: Drum and Bass – Knoxz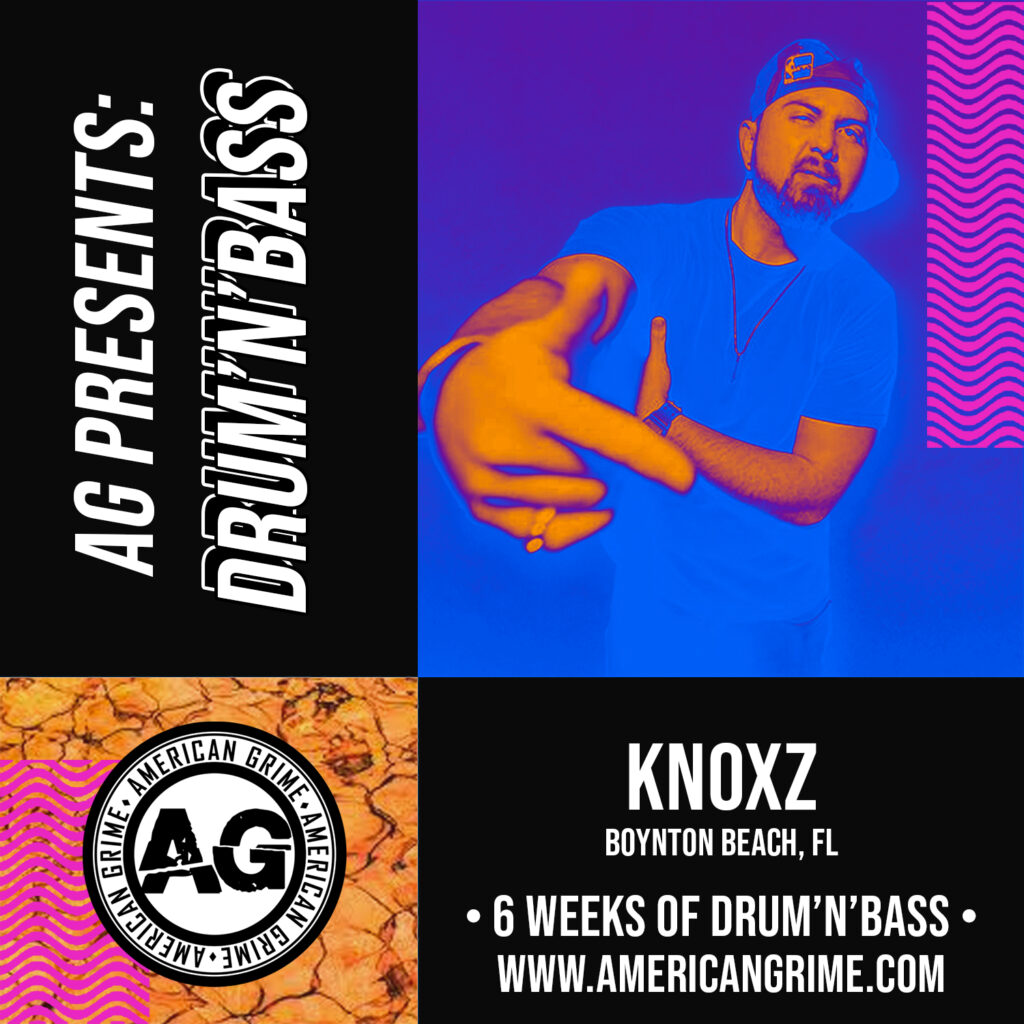 KNOXZ SHARES KNOWLEDGE & KNACK FOR DNB IN LATEST AG GUESTMIX
By Drew Zwilling
Hailing from Florida, Patrick Felony created the KNOXZ alias around five years ago. In these five years, it's evident that KNOXZ has made his mark on the DnB scene, and paved his own path setting him apart from other artists. As an MC and lyricist, KNOXZ versatility shines through his craft. Between his tracks charting on Beatport's Top 100 and releasing with renowned labels like Renegade Hardware, Human Imprint, and Abducted, making KNOXZ a beloved name within the DnB community.
KNOXZ describes the deeper purpose of the American Grime (AG) presents: DnB podcast series is to serve as a platform for DnB newcomers and veterans alike.
"I suppose it was the year-long supply of tacos I was promised," KNOXZ says jokingly. "Being long-time friends with Calvin and Serg and already releasing some grime tunes and bars for their AG label, I couldn't have been more thrilled at showcasing my roots and passion for drum and bass."
KNOXZ hopes the impact of this series will expose listeners to sounds they may not have heard before. He describes the deeper purpose of this AG podcast is to serve as a platform for DnB newcomers and veterans alike to appreciate this timeless genre.
In 2008, KNOXZ released his first DnB track. Now, he's a veteran of the sound, with more than a decade of experience touring across the U.S., U.K., and Puerto Rico. KNOXZ holds DnB in high regard and strives to support his music community at-large.
"After appealing to the deeper side of 140 bpm, I immediately grasped onto grime," says KNOXZ, a seasoned MC for DnB shows. "I resonated with the grime sound and knew I had to get involved. It didn't take long for Jumanji, Serg, myself and a few others to begin bringing that sound to our local scenes."
When it comes to the history and importance of DnB, KNOXZ brings it down to one concept: innovation. DnB's signature dark basslines, reese synths, and unique drum loops & patterns all trace back to the genre's inception in the early 90s U.K. scene.
"So hard to sum up, but simply put, innovation. DnB has a way of adapting to almost any sound but still making itself unique, different, and quite technical. It has a soul but can also be 'too future'," says KNOXZ. "It can evoke feelings that may be too complex for some, or a masterpiece to others."
KNOXZ credits a variety of artists and genres that influence his art the most. The likes of legends like Teebee, Gydra, Teddy Killers, Audio, Gridlok, Jade, Optiv, Ink, Ed Rush, and Optical all reflect his niche interests in the world of DnB.
"I'm most drawn to dark, techy, and neuro subgenres," says KNOXZ. "Old Virus, Renegade Hardware, Eatbrain, and Cause 4 Concern all invoke some of my favorite styles in DnB."
KNOXZ's guest-mix marks the third episode in AG's ongoing DnB series. When crafting this thirty-minute gem, he filtered his approach through the genre of grime. KNOXZ hopes that adding hints of grime will help the mix appeal to a wider audience.
"I tried to incorporate more interesting basslines with longer note progressions, and added some tunes with lyrical content. I even dropped a few halftime bits to bring back some similarity," explains KNOXZ. "I figured it couldn't hurt when representing myself to also include some original productions as well."
DnB fans and AG listeners will get an intimate look into KNOXZ's favorite memories associated with his DnB journey.
"Throwing the first Winter Music Conference event with Tristan, Jonathan (aka Spor) and Chris Renegade back in 2006 was a wild time. We had a jacuzzi in the VIP area, and Gigantor of Evol Intent threw a chair in the hot tub," recalls KNOXZ. "It was lots of rockstar vibes back then, and who can blame us? It was the golden era of DnB, a genre that creates many good memories, including family and friendships along the way."
Through this week's AG mix, KNOXZ takes fans on a journey through dark and technical basslines. This DnB veteran's artistic influences permeate through his track selections. The blending and weaving of sounds pulled from other genres gives life to the mix, highlighting the riveting styles of drum and bass. KNOXZ seamlessly executes this blend of sounds, delivering a refreshing DnB experience.
Stay tuned for the fourth guest-mix in American Grime's podcast scheduled for release Friday, November 5 feat. Lee Griffin.
Each Friday, be sure to travel on over to the Background Noise newsroom for coverage, commentary and more. Throughout this six-week journey, our editorial team will cover each episode, uncovering the complex history and endearing optimism of DnB right along with you.