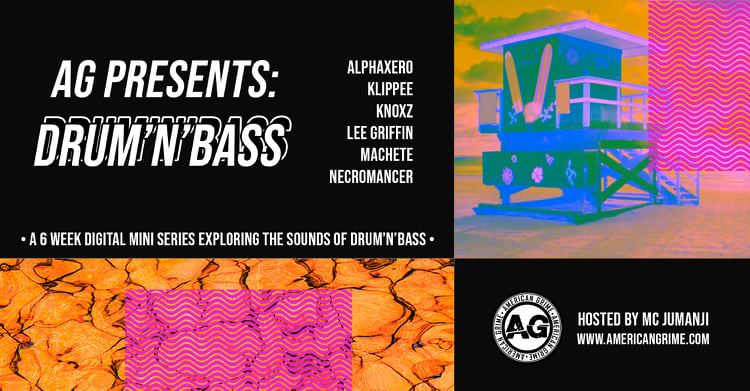 AG Presents: Drum and Bass – Lee Griffin
AG Presents: Drum and Bass – Lee Griffin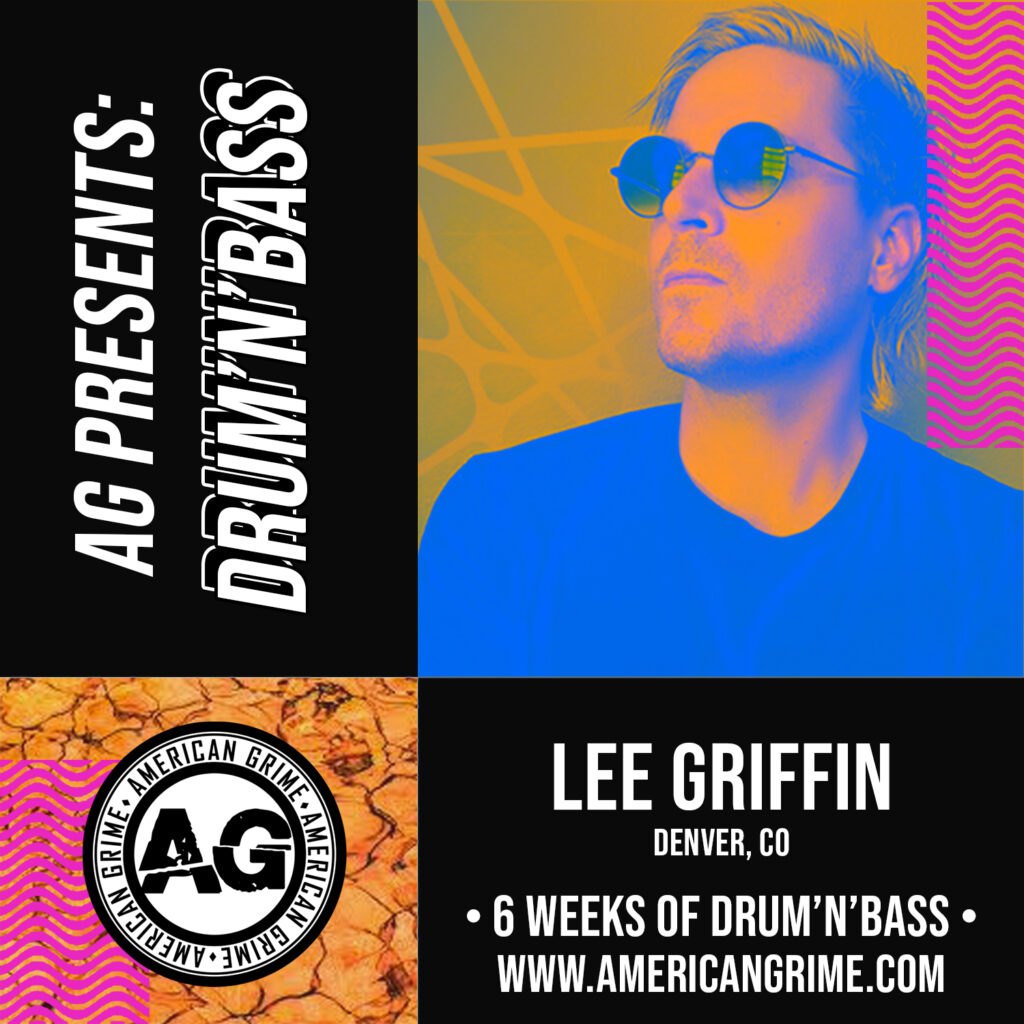 From Warehouses to Mainstages Lee Griffin Takes Listeners on a Journey Through the Evolution of Drum'N'Bass

By Frank Wiedmann
As Drum N Bass (DnB) has gained popularity in the U.S. electronic scene since early 2020 it's worth noting DnB's rich history throughout the development and evolution of modern electronic music.
American Grime (AG) presents: DnB is taking a deep dive into the dynamic genre. In this six-part series, each artist transports listeners on a journey through the vast world of DnB. From liquid to rollers and beyond, DnB empowers fans from all corners of the electronic music community to explore unfamiliar sounds and uncover new worlds.
This week's episode features Lee Griffin, a DnB don known best for his collaborative project with Legion prior to launching his current solo alias. Lee Griffin credits the DnB space for cultivating some of his most joyful memories and helping shape the artist and person he is today.
"DnB isn't a fad genre and hasn't gone anywhere since its inception," explains Lee Griffin. "Through all of the mixes featured in this series, I hope people will learn about the different subgenres of DnB. The evolution of drum and bass is time-stamped by its subgenres."
Dating back to the early-mid '90s U.K. scene, DnB arose out of a variety of popular electronic genres, forming a novel underground sound. Drawing from elements of hip hop, breakbeat, electro, and pop, DnB took on a multilayered essence of its own. With the creation of this new genre came new talent.
"I draw inspiration from Logistics, Culture Shock, and Andy C," says Lee Griffin. "Logistics for his flawless liquid DnB, Culture Shock for his consistent innovation, and Andy C for his unique style of DJ'ing."
Imagine the early '00s of U.K. rave culture; DnB began spreading its wings, becoming a staple in warehouses across the country. Eventually, this genre would fly even further, working its way around the globe. However, DnB faced barriers to planting its feet in the U.S. scene. This was largely due to other genres, such as house and techno, taking the center stage. DnB quickly gained a reputation as the black sheep of the electronic music scene in the U.S., going on to thrive in dark basements and secret word-of-mouth parties.
Fortunately, DnB is seeing the light at the end of the tunnel. After more than a year of isolation, many electronic fans have found new sounds and embraced change for the better. From those word-of-mouth functions to mainstages across the world, DnB is seeing an abundant re-emergence across electronic communities.
Lee Griffin wants AG podcast listeners to know why DnB means so much to him and countless others in the music industry.
"As an artist, one of my favorite memories was playing Tomorrow World in 2015. And as a promoter, I'd have to say the Language 2-year anniversary was massive. Crissy Criss, State of Mind, AK1200 and Mystikal Influence killed it, and it was amazing when we brought Ed Rush & Optical," says Lee Griffin. "DnB matters so much because of the shared, widespread love for this niche genre. I've met some of my favorite people through DnB, including my girlfriend. I get a feeling of pure joy bringing people together through DnB."
AG presents: DnB is the perfect introduction to DnB. Lee takes listeners on a half-hour adventure that will be memorable for many months to come.
"In my mix, I wanted to go through a few different flavors. I wanted this mix to be something fun more than anything. Vocal, dancefloor, heavy, deep, epic, funky and cheeky vibes on deck for this one," says Lee Griffin. "I hope more people gain exposure to DnB through this series. Even if one new DnB fan is made, I'll be happy. The more the merrier."
***************
Stay tuned for the fifth guest-mix in American Grime's podcast scheduled for release Friday, November 12 feat. Klippee.
Each Friday, be sure to travel on over to the Background Noise newsroom for coverage, commentary and more. Throughout this six-week journey, our editorial team will cover each episode, uncovering the complex history and endearing optimism of DnB right along with you.