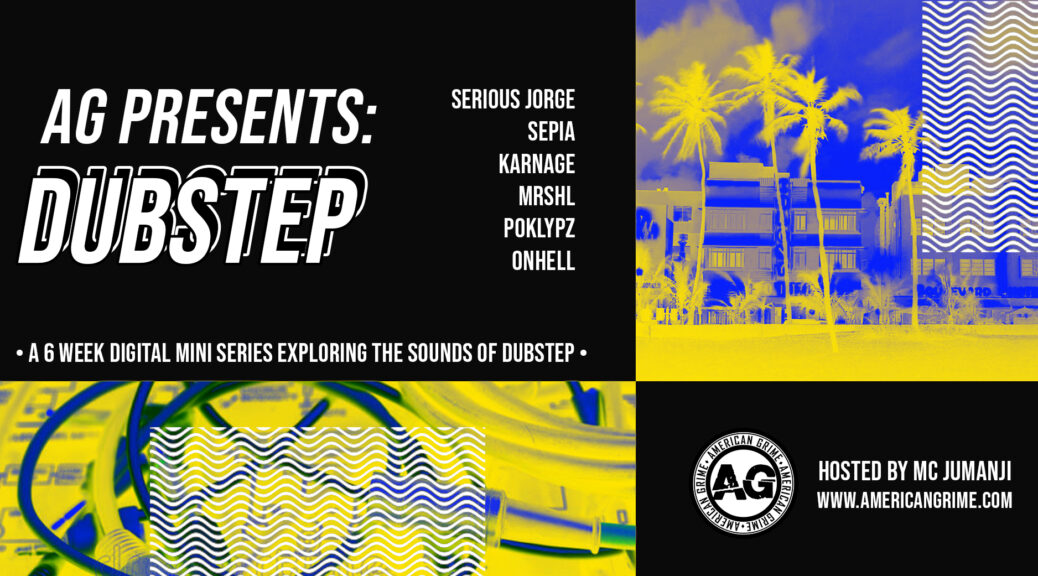 AG Presents: Dubstep – Poklypz
AG Presents: Dubstep – Poklypz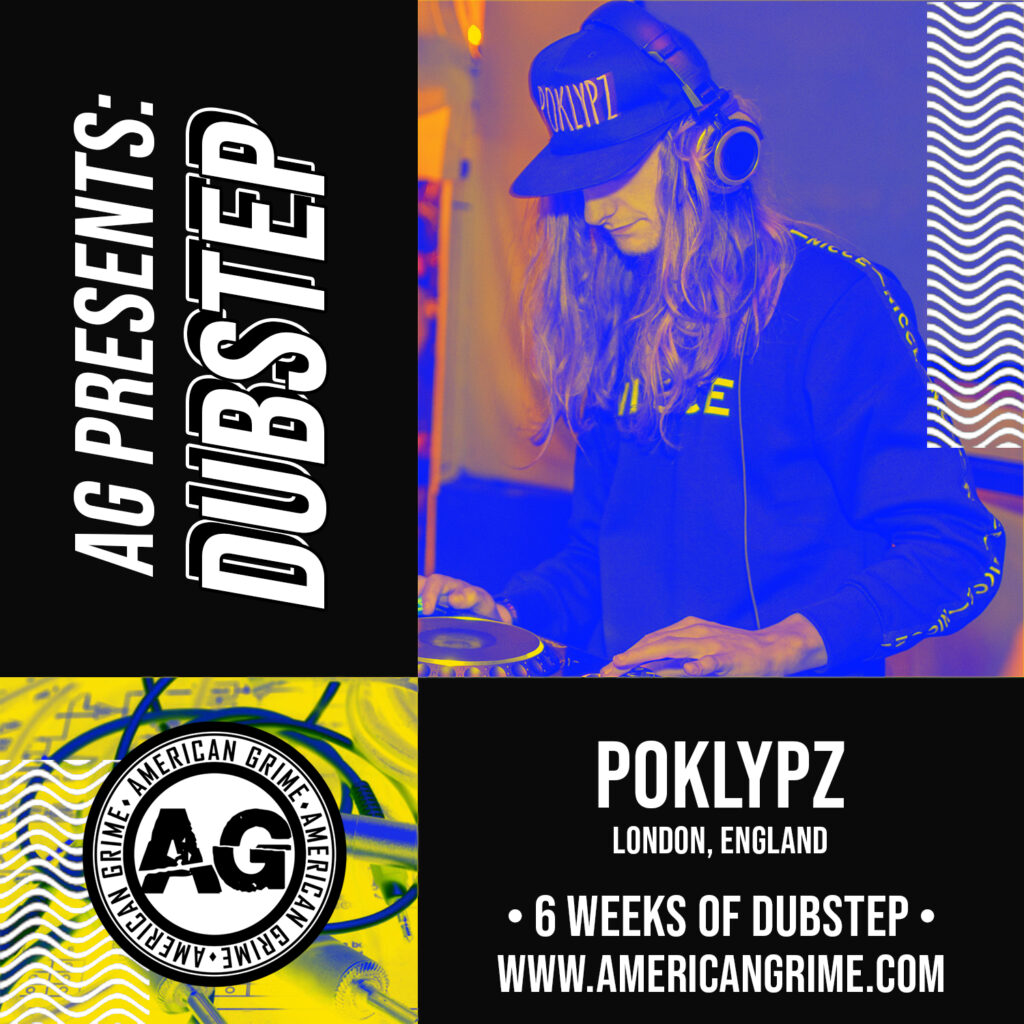 Influence, Intention & Inspiration: Dubstep Producer Poklypz Delivers A Distinctive American Grime Mix

By Merissa Underwood
"It's my thing…Dubstep. And if it's not yours, that's cool."
For Poklypz, the AmericanGrime (AG) Dubstep series reflects the re-emergence of dubstep. It's not dead, and never was. It just stepped out of the limelight for a little while. Those who are truly connected to the bass world have long held onto the genre's roots.
"I've been creating dubstep and other forms of underground music for over a decade." Poklypz
Poklypz's natural ability to experiment with audio, draw from multiple genres, and surprise listeners with new sound designs are what sets his artistry apart.
"UK Grime really inspires me, as well as rock and folk genres, artists like Bon Iver and James Blake." He goes on to share.
Poklypz intentionally deviates from the norm and finds creative sparks in places many would never consider. Preceding his producing days he was a classically trained violinist touring England. This experience inspired him to produce dark-bass oriented electronic music.
"I love the underground soundclash culture style of UK Grime. It developed and influenced Dubstep so deeply. I'm really intrigued by the atmospheric feels, I just love how it doesn't necessarily fall into what many people classify as 'music' as a generic term."
Although the electronic scene is expanding into mainstream spaces with collaborations between producers and pop stars, Dubstep remains highly misunderstood. Electronic music, and specifically dubstep are not just 'pots, pans, car engine sounds, with a huge drop.' It's interpreted in an infinite amount of ways, and that understanding is part of what underpins AG's ongoing dubstep series.
Much like the way cuisines differ across cultures, dubstep morphs into different beasts depending on where you find it bumping. Poklypz has more than a decade of experience producing UK Dubstep. Throughout his time creating new sounds, he discovered his own unique person. He also found solace in his community; oftentimes, he and his peers didn't have access to mainstream support. Poklypz is grateful to have found a community (change to family or support so we don't say community twice?) in AG, a collective that seeks to elevate his sound design and personal growth.
AG's series is determined to bring their love of underground sounds to the surface. The sounds that AG wanted to dance & groove to weren't playing on the radio or in clubs, so they created a space for it themselves.
If it doesn't exist, create it for yourself.
In Poklypz's AG mix, your ears will vibrate with low-end frequencies designed to lead you straight down the warehouse rabbit hole. His sound has a pervasive sense of sinister spookiness reminiscent of 4 am with no sunlight in sight. Rebellious and angsty, you'll find yourself ready to scrunch up your nose and turn your bass face on for a sweet and savory half-hour of 140 bpm. Poklypz's rule-bending approach strays from sound design norms infusing hip-hop grooves with ruinous OR ruthless experimental rhythms to arrive at a thrilling thirty minutes of dirty UK-inspired dubstep guaranteed to quench your weekly sound-system thirst.
*****************************************************************
Stay tuned for the sixth & final guest-mix in American Grime's podcast scheduled for release Friday, July 30 feat. Onhell.
Each Friday, be sure to travel back to the Background Noise newsroom for coverage, commentary and more. Throughout this six-week journey, our editorial team will cover each episode, tracing the rich history and groundbreaking evolution of dubstep right along with you.