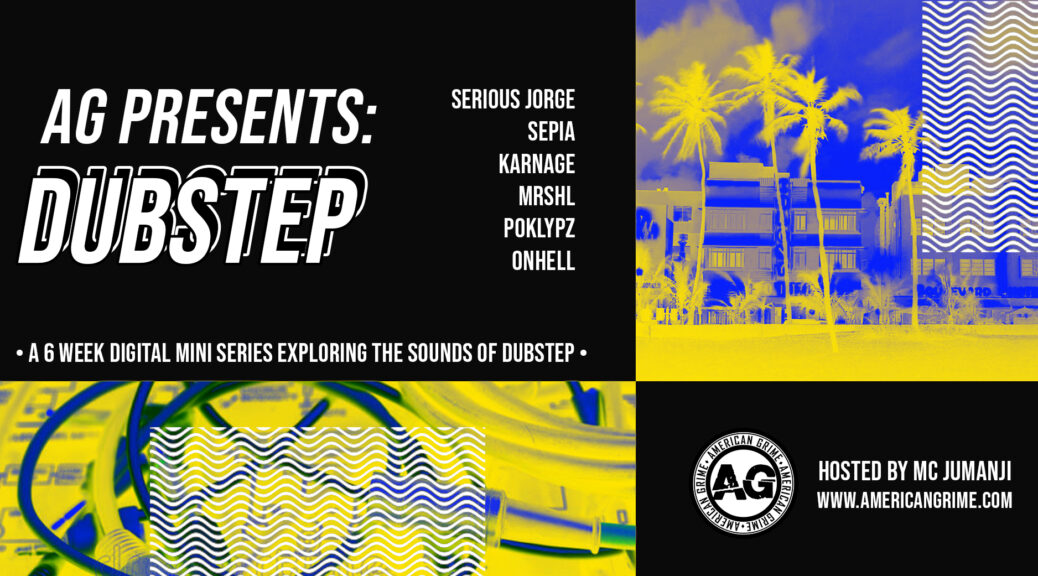 AG Presents: Dubstep – Serious Jorge
AG Presents: Dubstep – Serious Jorge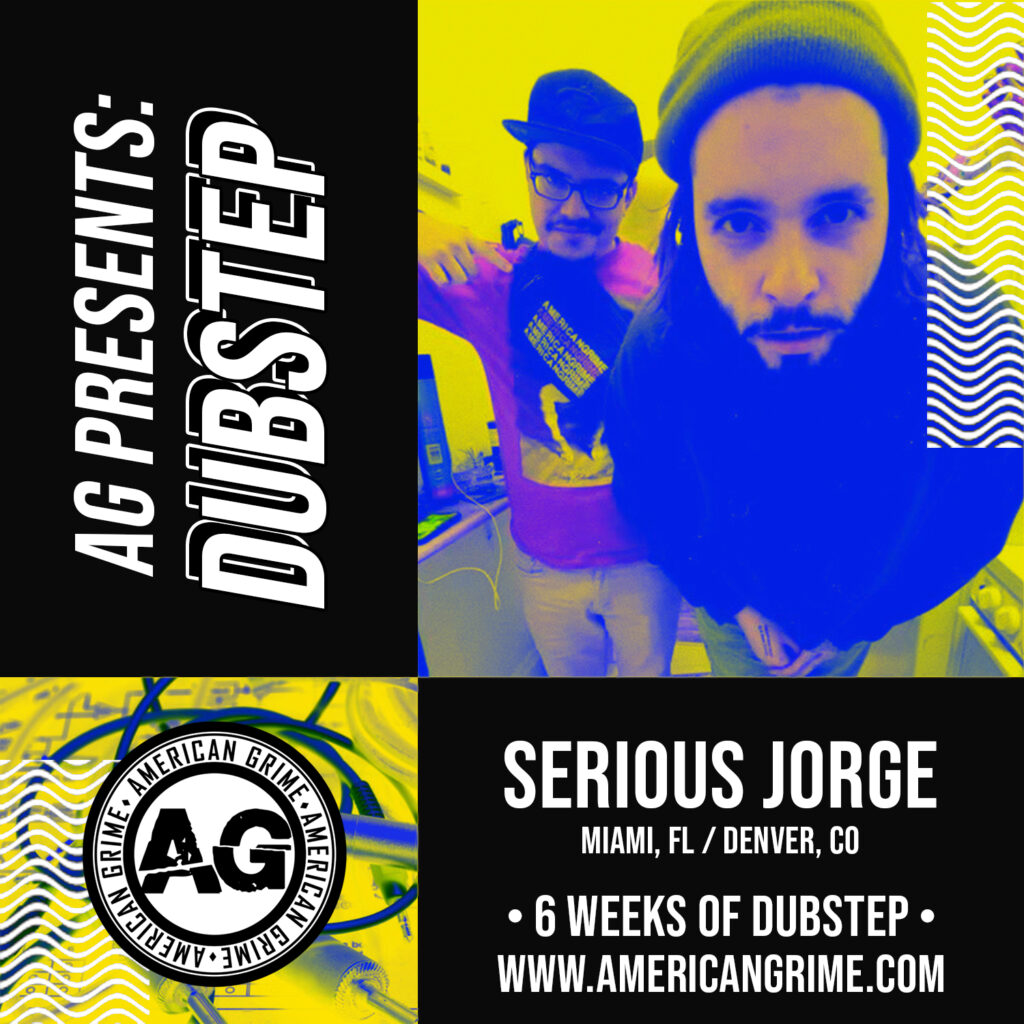 AG Presents: Dubstep with Serious Jorge
By Jimmy O'Hara
It's London, 1997. You're grooving with close friends in a dimly-lit function beneath the bustling streets of U.K. life. Like any lover of early electronic music, you soak up the burly, eccentric basslines of 2-step and U.K. garage — two beloved genres in their prime at the time. Before long, an MC announces Groove Chronicles to the stage. A legendary pioneer of low-end sound design, this don plays a few familiar tunes before rinsing a gem that shakes you to your core. Halfway through his now-classic, then-groundbreaking track Stone Cold — amidst an ingenious ensemble of Aaliyah samples — you're immersed in a three-dimensional way of experiencing music never heard or felt before.
You're watching the birth of a genre unfold in real-time. And that genre is dubstep.
Many bass music historians trace dubstep's moment of inception back to the midway point in Stone Cold. What begins as a jazzy, funk-infused nod to soundsystem culture & the late princess of R&B rapidly transforms into a dark, mystifyingly deep bassline capable of throttling your body from knee to spine.
Before long, such sizzling sounds became a staple of late '90s and early '00s U.K. club culture, coloring basement dance-floors with darkside dubstep detail. For more than two decades, dubstep has shaken the world by storm, extending its branches into a family tree of subgenres while influencing entire worlds of endlessly creative sound. It is a pivotal genre that grew outward from garage music and has graced the lives of so many people across musical time and place.
Modern labels like American Grime (AG) are committed to preserving dubstep's rich and multilayered history. AG is launching another six-week podcast series — AG Presents: Dubstep — featuring prominent and forthcoming dubstep stars. Throughout the first episode, industry favorite Serious Jorge flexes his bassline abilities in fine style. Native to New Jersey, raised in Miami and residing in Colorado, Serious Jorge delivers a range of techniques accumulated across his time spent in many music scenes.
"Being associated with AG for so many years, I support anything they do," says Serious Jorge, founder of DUBDAY. "With this podcast series, it's nice to jump on and support while showcasing great music across the dubstep realm."
He hopes this series will enlighten fans newer to electronic music, encouraging folks to dive deeper into dubstep's niche origins.
"I hope the podcast will impact up-and-coming artists, including new generations of listeners, so they can get a better feel for what's going on in the underground space," says Serious Jorge.
A champion of 140bpm, Serious Jorge cites the acclaimed Mala as a major influence in his work. He also admires Pretty Lights, paying tribute to Derek's unique artistic process.
"I draw a lot of inspiration from Mala and Pretty Lights. With Mala, it's his tribal, island touch," explains Serious Jorge. "With Pretty Lights, I admire his creative production workflow."
Prepare to hear hints from both of these influential powerhouses in this initial AG Presents: Dubstep series installment.
---
Stay tuned for the second guest-mix in American Grime's podcast scheduled for release Friday, June 11 feat. Sepia.
Each Friday, be sure to travel back to the Background Noise newsroom for coverage, commentary and more. Throughout this six-week journey, our editorial team will cover each episode, tracing the rich history and groundbreaking evolution of dubstep right along with you.