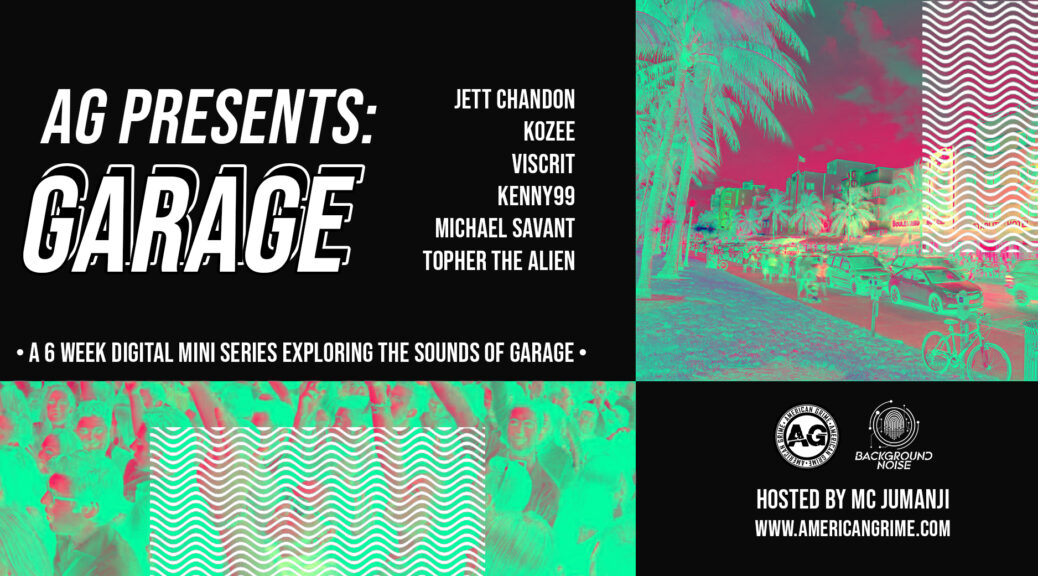 AG Presents: Garage – Kenny99
AG Presents: Garage – Kenny99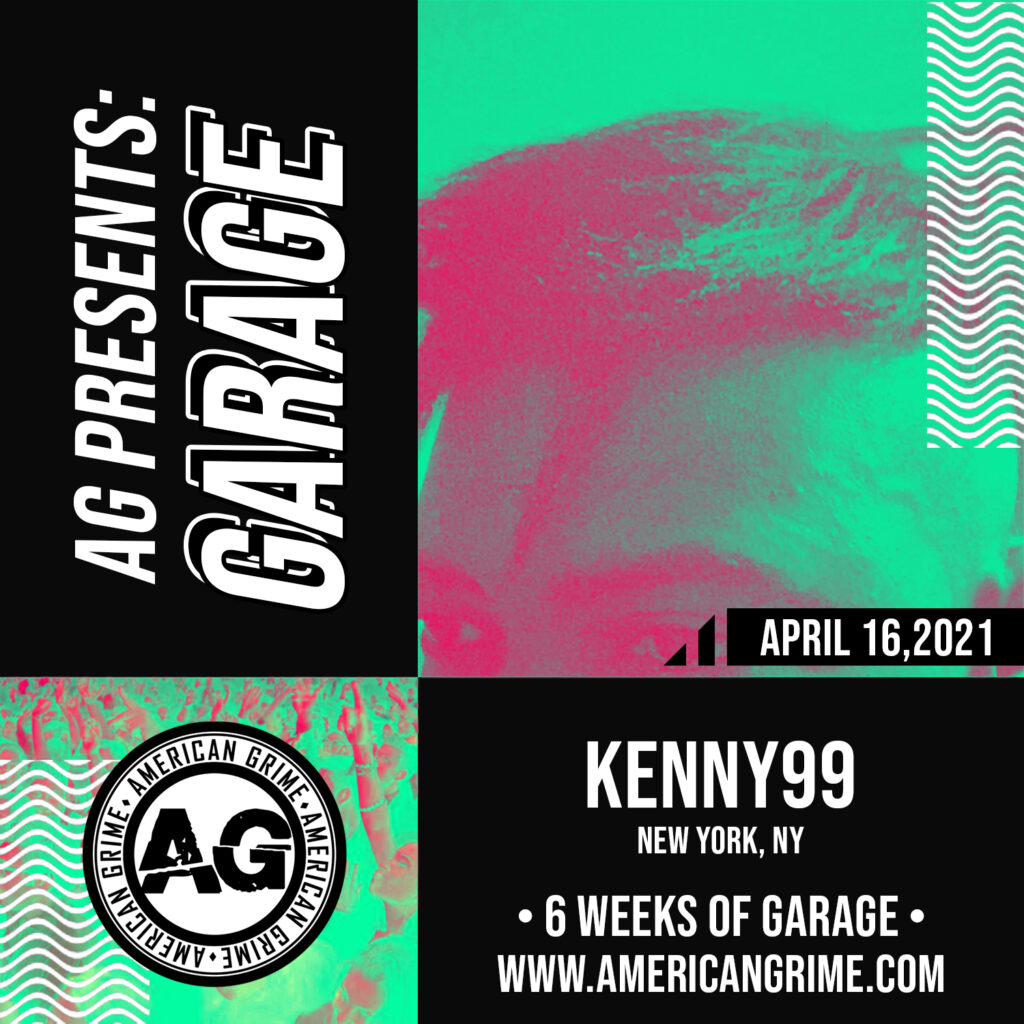 A Genre's DNA Drives Inner & Global Discovery: KENNY99 Communicates the Interconnected Creativity & International Community Cultivated by Garage
By Jimmy O'Hara
Spending much of his youth in Pocomoke City by the beaches of Maryland's Eastern Shore, Kenny Fisher aka KENNY99 is no stranger to plentiful melting pots of music.
People in Kenny's community jammed out to pop, rock, hip hop, R&B and country while swinging in the spring and summer sun. Such proximity to this range of sounds shaped his knack for music knowledge. At age 15, he was disc-jockeying at parties and events. By 1990, Kenny solidified his love for electronic music, drawing inspiration from the diverse genres played in his hometown, as well as film, videogames and MTV.
Despite taking a decade away from DJ-ing to drum in rock bands, Kenny found an indescribable joy in returning to the electronic space. Garage was the force that drove him back home.
"I draw influence from a myriad of genres and that credit will always fall on the shoulders of my close, eclectic and extended garage music family," says KENNY99.
He cites his admiration for an abundance of artists who have cultivated and carried the genre forward in the '90s, '00s and beyond: SPOOKY, N-Type, Flava D, KOZEE, Jett Chandon, Brother Pinch, M.C. Twisty, DJ Omnibud, Tarik Evolve, James Nasty, Sean Smallwood, Histo, Ducky Dynamo, MJ Cole, CHAMPION, Roska, Bok-Bok, GHSTGHSTGHST, Mall Grab, S.K. Vibemaker, and Mind of a Dragon.
"From 1981 onward, many of these musicians have provided me and the broader electronic community with access and exposure to various levels of the music and entertainment industry, particularly around garage," says KENNY99. "These brilliant artists spark my love, creativity and continued curiosity for garage music."
A noncomforming genre by design, garage interconnects multiple sounds across culture, time and place. Its playful, rhythmic eccentricity sends pulsing, resonating electricity down the spines of all who give garage the chance it deserves. KENNY99 attests to the unique gravity of garage music's footprint both globally and in his own life.
"Garage is captivating. It matters because of its structure, pace and vibration. There is space in garage music's DNA for a wealth of discovery," explains KENNY99. "The rhythmic breaks and hitches walk like a human being, reviving vocals that speak like a Soul and identify with you in the moment. It is luxuriously tribal, African, and inclusive."
A majority of garage's '80s and early '90s pioneers are Black. These legends fused their earlier genres of R&B, house and disco to arrive at funky, soulful garage formulas fitting for expressive community-building and freeform dance movement.
"Throughout its iconic evolution, garage has remained an apex of convergence between and across genres. It is rooted in a sense of nonconformity and resistance to social norms," says KENNY99. "Garage's intimate soundscapes provide, for many, both intangible and tangible sources of income. It employs the unemployed."
While KENNY99 built a professional career in music production, garage was pivotal to the growth of his project. The genre has also served as a driving force in his personal and family life, functioning like a magical glue that helps him find meaning in his various life roles.
"Garage culture has offered KENNY99 a space to exist freely and with unbridled expression," he says. "In the last 10 years, garage music has become a vehicle for me to better fulfill my duties as a human being, Father, Brother, Nephew, Uncle, Son and Artist."
As the sixth and final producer featured in American Grime (AG)'s podcast series AG Presents: Garage, KENNY99 aims to communicate the depth and purpose of garage music. He encourages listeners to dig for deeper meanings within the genre's multilayered landscape.
"This podcast series is an achievement of epic proportions," says KENNY99. "AG Presents: Garage is the proper platform because its proprietors are consistently uniting folks from all walks of life through a multiculturally defining genre of electronic music."
He hopes the series will inspire behavioral change in people seeking the betterment and liberation of self, community, and society at large.
"I want folks to feel the goosebumps. Our collective aim through this audio series is for everyone, including us — AG and Background Noise — to experience a radical shift from negative to positive energy," says KENNY99. "If one person decides to change their life or behavior for the better, then we've done our job."
The guest-mix marks the sixth and final installment in American Grime's AG Presents: Garage podcast mini-series. However, the weekly Friday fun does not stop here.
On April 30, AG will launch a new six-week podcast series dedicated to the delightful genre we know and love: Dubstep.

Be sure to travel back to our Background Noise newsroom for commentary and more. Throughout this forthcoming six-week journey, our editorial team will cover each installment, exploring the intimate and layered sounds of dubstep music right along with you.