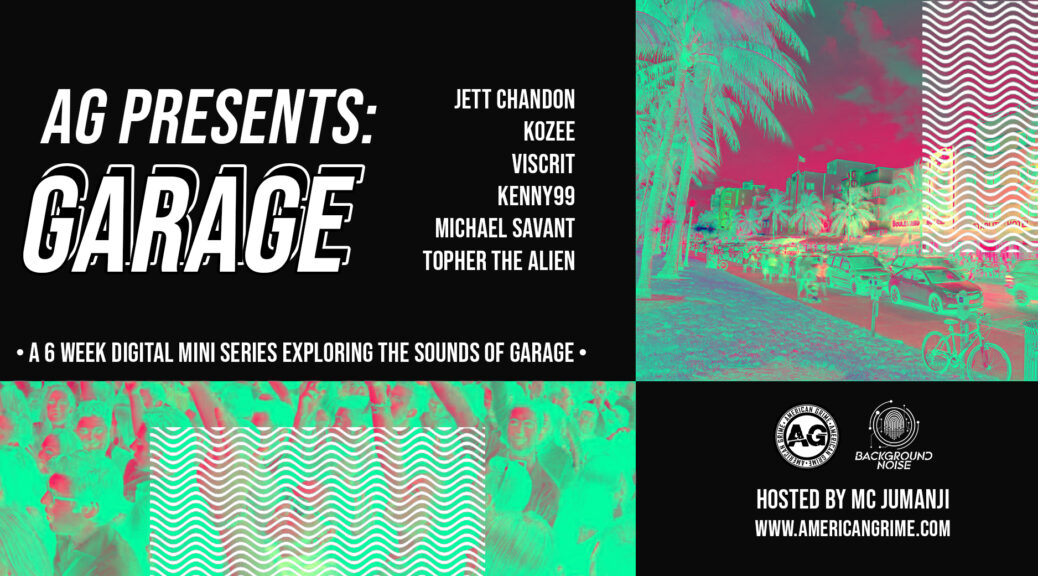 AG Presents: Garage – Kozee
AG Presents: Garage – Kozee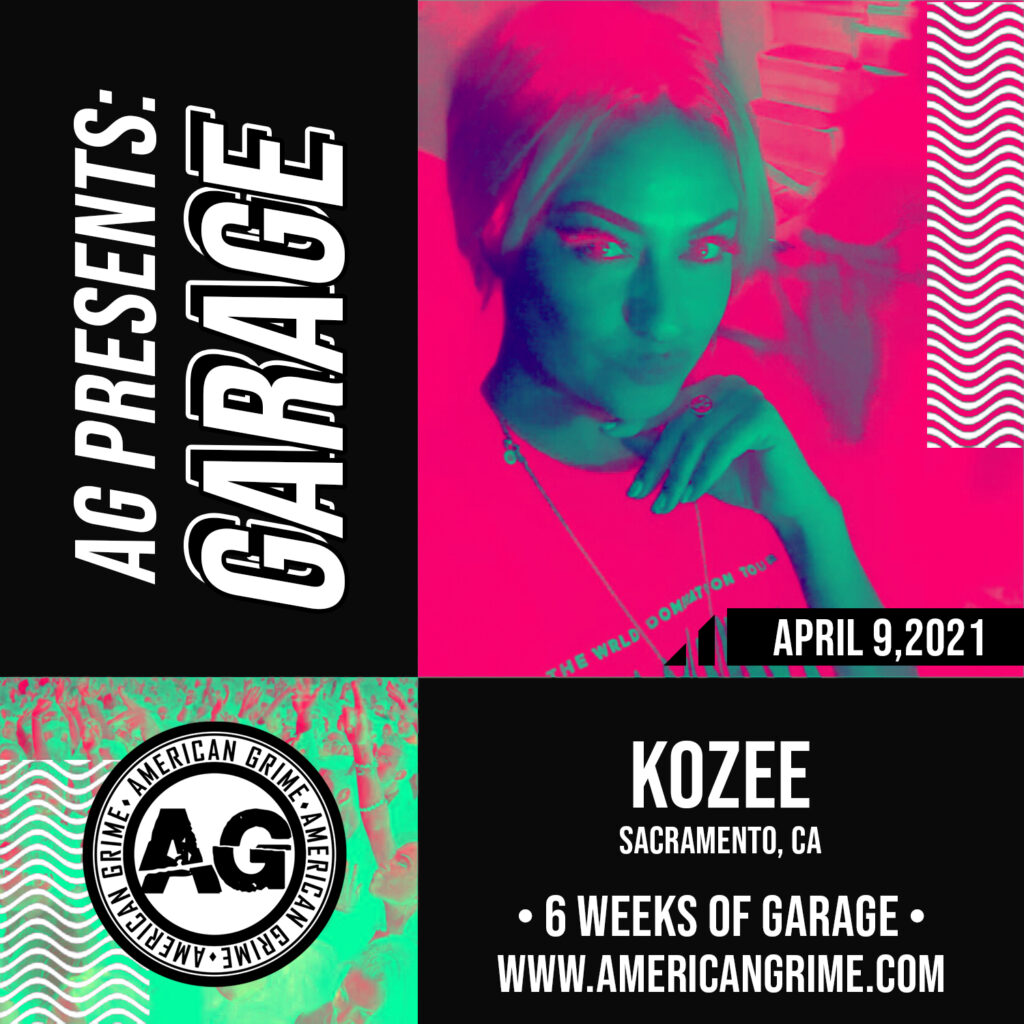 Kozee Honors the Role of Black & LGBTQ+ Garage Pioneers through Reflective Guest-Mix
By Jimmy O'Hara
It's summer 1978. You're venturing through New York City with friends on a vibrant night filled with LGBTQ+ music festivities. Scuffling between secret queer-friendly safe spaces, your posse passes 84 King Street, intrigued by an electronic event emitting funk-infused vocals paired with soulful R&B sounds. The name of this legendary venue that birthed the name of an iconic genre? Paradise Garage. (And it was, literally, a garage).
"I want people to know and appreciate that garage music was cultivated within LGBTQ+ communities," says Marina Francesca aka Kozee, the producer featured in this week's American Grime (AG) Presents: Garage guest-mix. Her episode marks the fifth of the six installments in AG's six-week podcast series amplifying the historical significance and ongoing evolution of garage.
As early as the late '70s and well into the '80s, U.S.- and European-based artists laid the groundwork for the likes of early '90s UK garage. Many of these pioneers were Black and/or LGBTQ+, drawing from the diverse array of musical influences and lived experiences that shape Black and Queer cultures. Through her garage mix this week, Kozee aims to honor the genre's bold and daring ancestors, many of whom faced multiple forms of marginalization.
Kozee's mix is timely amidst the U.S.'s recent – and long overdue – awakening to the stark realities of systemic racism and queerphobia embedded in Western society and beyond. Her 30-minute journey emerges as a meditation on what it means to credit and celebrate Black and LGBTQ+ cultures for creating and sustaining electronic music scenes.
"I'm inspired by artists like EL-B, Para, Duncan Powell, Champion, Conducta, Exit 99, Smokey Bubblin B, Rip Groove, Karl Tuff Enuff, and Todd Edwards," shares Kozee, a stateside producer & disc jockey actively involved with event promotion. "These dons represent newer and older garage eras. Their craft is truly amazing."
In Kozee's episode and throughout AG's mini-series, you'll explore six unique guest-mixes carefully curated by an outstanding ensemble of modern-day garage artists.
"Garage matters because it's a form of electronic music specifically designed to represent happiness and joy," says Kozee, who steadfastly challenges the status quos of a male-dominated music industry. "I hope my mix will uplift someone's spirit."
Stay tuned for the second guest-mix in American Grime's podcast scheduled for release Friday, March 26 featuring Kenny99.
Each week, be sure to travel back to our Background Noise newsroom for commentary and more. Throughout this six-week journey, our editorial team will cover each installment, exploring the complex and nostalgic sounds of garage music right along with you.