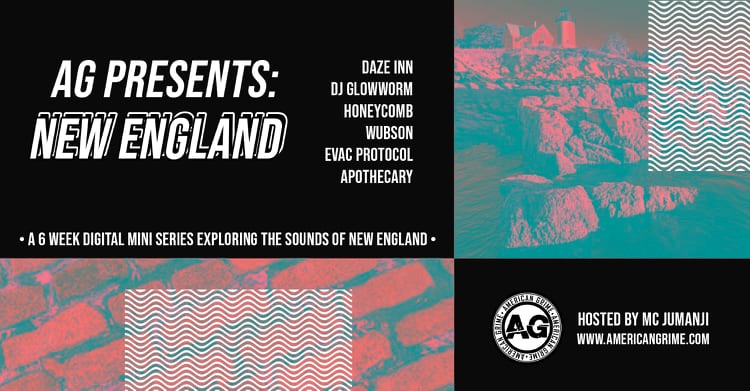 AG Presents: New England – Honeycomb
AG Presents: New England – Honeycomb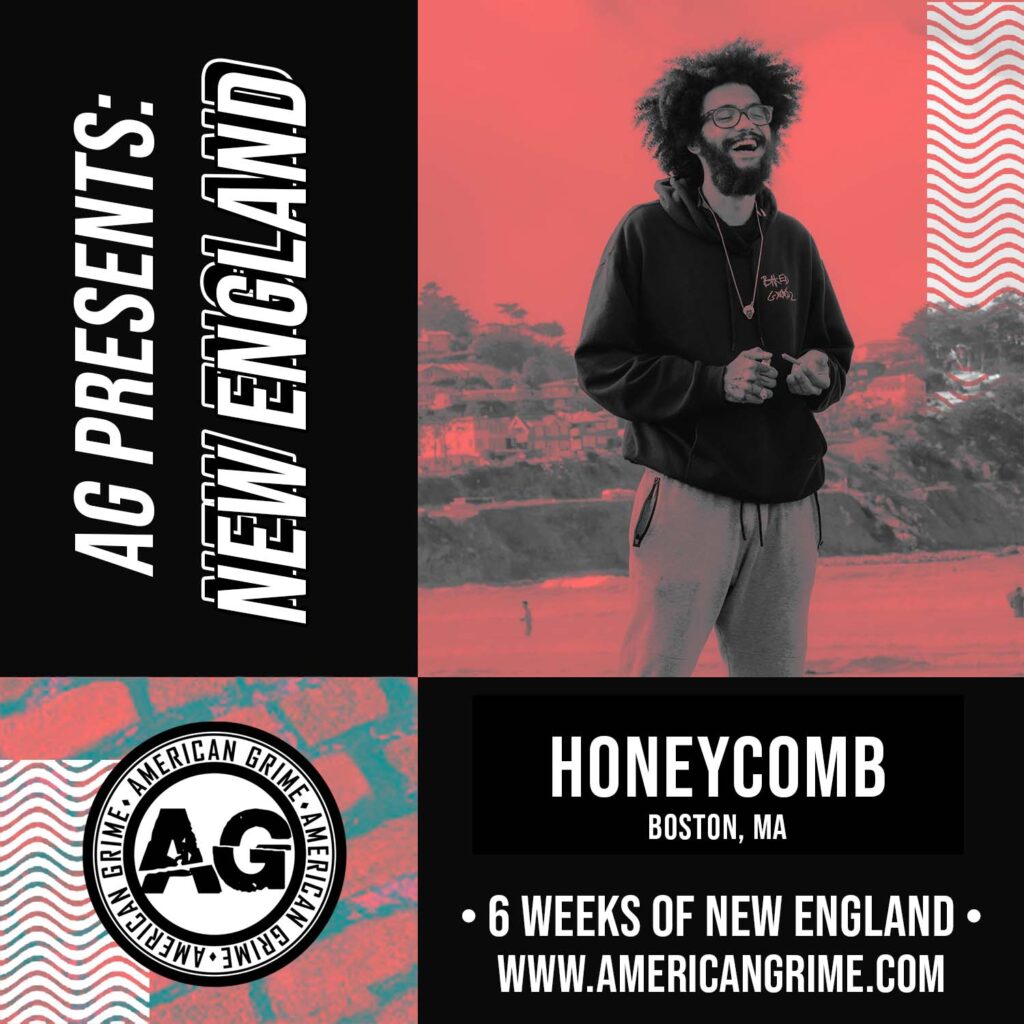 A structure of hexagonal cells, spontaneous flair,
and communal roots.

By Sarah Styles
With his intoxicating personality and lustrous music identity Honeycomb is a name that holds movement. An inspiration to many up-and-coming and established producers alike, and a comfort space for fans around the globe, Honeycomb holds a unique ability to defy genre boundaries.
His performance space is deep rooted in an auditory act of spiritual transformation through multiple instrumental outlets both man made and spoken. Even through the complexity of his musical adaptation you can see a natural affinity for this vocation through his every movement. Honeycomb is proof that defining yourself through music goes beyond any label or chart. It is an ongoing journey that tests your strength and perspective in every project and performance moment.
Throughout his years of being a musical phenomenon, Honeycomb has toured around the country supporting identities that cover a diverse range of genius, while building his harmony amongst his collaborators and peers. Notable names such as Moon Hooch, Mija, Liquid Stranger, 12th Planet, Claude vonStroke, Big Gigantic, Break Science, and Twiddle – to name just a few.
Honeycomb draws influence from many artists, genres, and life experiences. He is drawn to natural elements and community comradery as motivation and inspiration for his craft. He hopes that his American Grime (AG) Presents: mix will encourage listeners and aspiring musicians to have courage and an open mind to pursue the things we love.
As a native to New England, American Grime welcomes the first installment to our locals series with open arms and ears.
In this week's episode of AG Presents: New England, Honeycomb creates a delicate yet wholesome audible experience for you to explore.
Tune in next week Monday, December 20th with DJ Glowworm, another highlight local in the New England community.