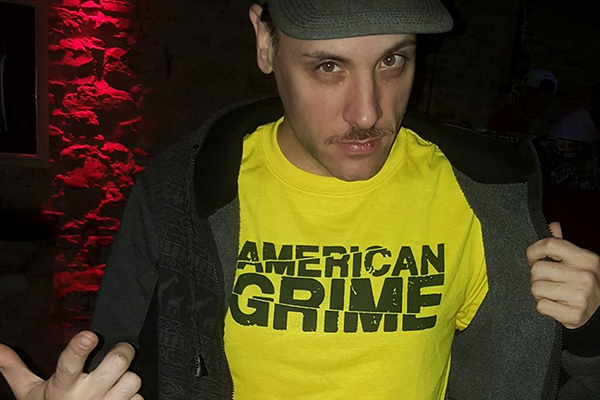 An inside look at Dev79
An inside look at Dev79
Philadelphia native Dev79 is more than just the man behind some impressive labels. He is a skillful, technical and artful DJ, whose song selection and mixing is literal fuel to any crowd. We had the pleasure of hosting Dev79 at the American Grime Showcase at SXSW 2017 in Austin, TX. What we learned was… this guy does not play around.
ANATOMY OF A SET:
A part of the genius behind every great DJ is the level of understanding of the music they intend to play. "Know your tracks" is something every novice DJ is told as they come up. But to know your tracks intimately is a different level all together. To know the exact BPM, the producer, the context of the track, the influences. This depth of knowledge separates the novices from the professionals. This is the learning process of the language with which the DJ will speak to the crowd.
Dev79, with fluency, feels out his crowd, starting around 140bpm, and with every passing track builds on a peaking momentum that ends in a gunfingered, body-raising 160bpm banger. The entire crowd eats from his palm. But how does he do it?
A few talks have revealed that Dev79 freestyles his sets, leaning on his instincts to know what song to play next. It helps that he has a deep gig bag when it comes to music available to him. As co-founder of Slit Jockey Records and founder of Seclusiasis Records, he is constantly being fed new music and actively seeks out what's fresh. He also plays some wicked original tunes cooked up from his on mind. With all that firepower, it's easy for him to get caught up in it, jumping up and down to the basslines he commands from the decks. His energy is infectious, even causing a dancefloor moshpit, and when he is accompanied by an MC, a series of wordless signals keep the transitions and vocalled sections seamless. This guy is the real deal. There's no secret trick to it. Dev79 knows good music and he's a damned good DJ. Next time you get a chance to catch him live, don't hesitate. You heard it from us.
Written by Calvin Cyrus