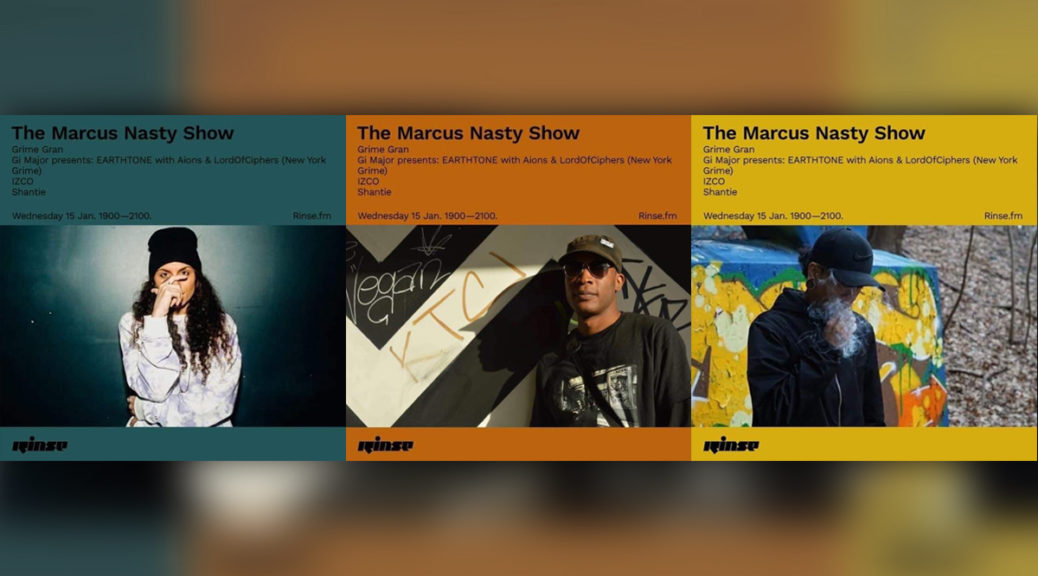 Earthtone and the Lord of Ciphers take on Rinse.fm
Earthtone and the Lord of Ciphers take on Rinse.fm
Traveling to London by way of New York City, three artists went into the heart of grime music to stake the flag for the American scene.
Gi Major (@gimajormoves)
https://soundcloud.com/gi_major
As a self-proclaimed cross-genre MC with a UK grime influence, Gi Major is not one to be confined by industry labels. Dynamic in style, Gi's work is palatable to both mainstream hip-hop circuits and the rapidly growing underground grime & bass scene. Currently stationed in Queens, Gi is Co-Founder and MC for NYC-based music collective, EARTHTONE.
Aions (@aions.wave)
https://soundcloud.com/a10ns
NYC native primarily focusing on the Grime & Dubstep realm, Aions is no stranger to experimentation. Since 2007, Aions has dedicated himself to mastering the art of mixing and turntablism with sets that seamlessly transition through an array of styles all while maintaining deep, energetic and soulful vibes. Apart from his own productions, Aions is an avid supporter of friends and other artists – known for maintaining a well-curated selection that introduces people to rare cuts only to be found in his expansive arsenal.
Lord Of Ciphers (@lordofciphers)
https://soundcloud.com/lordofciphers
Lord of Ciphers is a New York Born Emcee gifted in Rhythmic Linguistics, Applying his Talent to a Myriad of Mediums from Spoken Word to Hip Hop to Grime. Combining his sharp wit and his renaissance-esque vernacular, L.O.C. always delivers a unique audio experience.
You can hear the playback of their appearance on the Marcus Nasty show here: