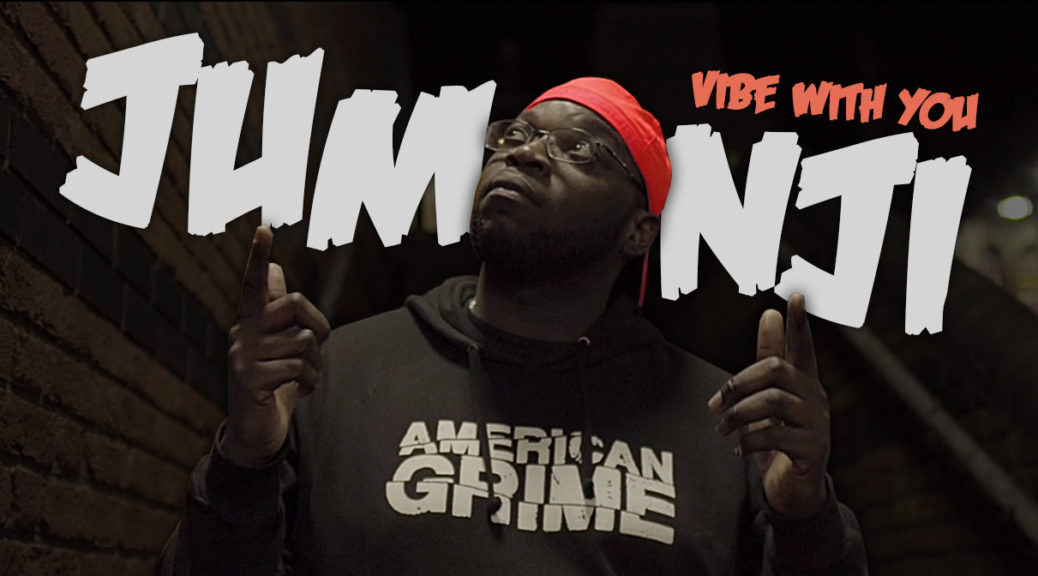 New Music Video: MC Jumanji – Vibe With You
New Music Video: MC Jumanji – Vibe With You
Produced by the bass phenom Benzmixer, Vibe With You is a punchy anthem track from MC Jumanji's latest EP, Not Done Yet.
Jumanji brought the American Grime sound over to England, grime's birthplace, to show them how deep the influence of the genre has reached.
With shots in Birmingham, London and Bristol, this minitour of England included cameos by some heavyweights across the grime and dubstep scenes. The legend DJ Chefal of Rinse.fm, up and coming star DJ Oblig of Pyro radio, Shiverz from Monsters UK, Illaman from the famed group Problem Child, Ebow of mega group Foreign Beggars, and a lasting message from Shorty of the infamous BBK.
Lock in to the movement as grime continues to spread worldwide.
IG: mcjumanji
T: mcjumanji
www.MCJumanji.com
www.AmericanGrime.com